go to content
sign out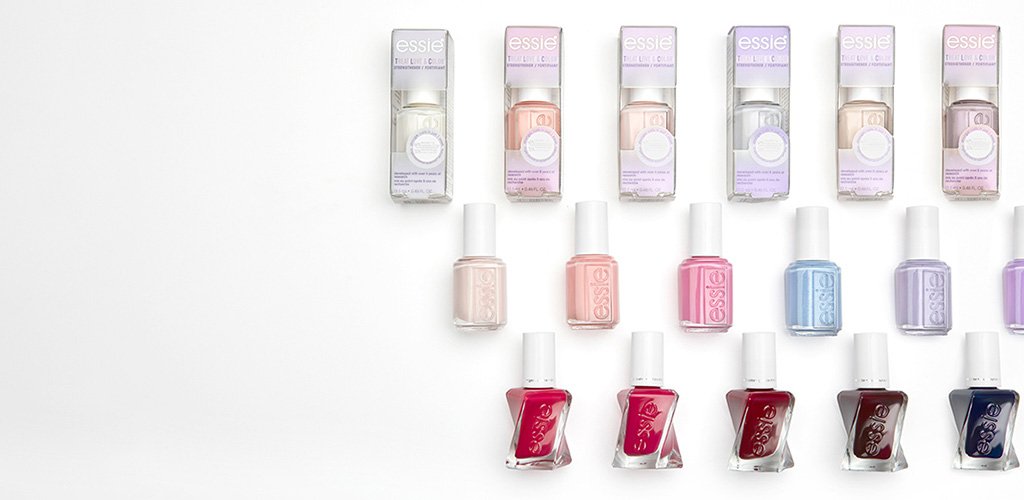 essie nail polish

Choose from our palette of iconic nail polish colours, including enamel shades, gel polish, limited edition collections, lust-worthy longwear hues and strengthening nail polish colours that care. explore the full range from America's nail salon experts and learn insider tricks for a professional – and lasting – manicure at home.



trending nail polish
nail care
hard to resist nail strengthener pink tint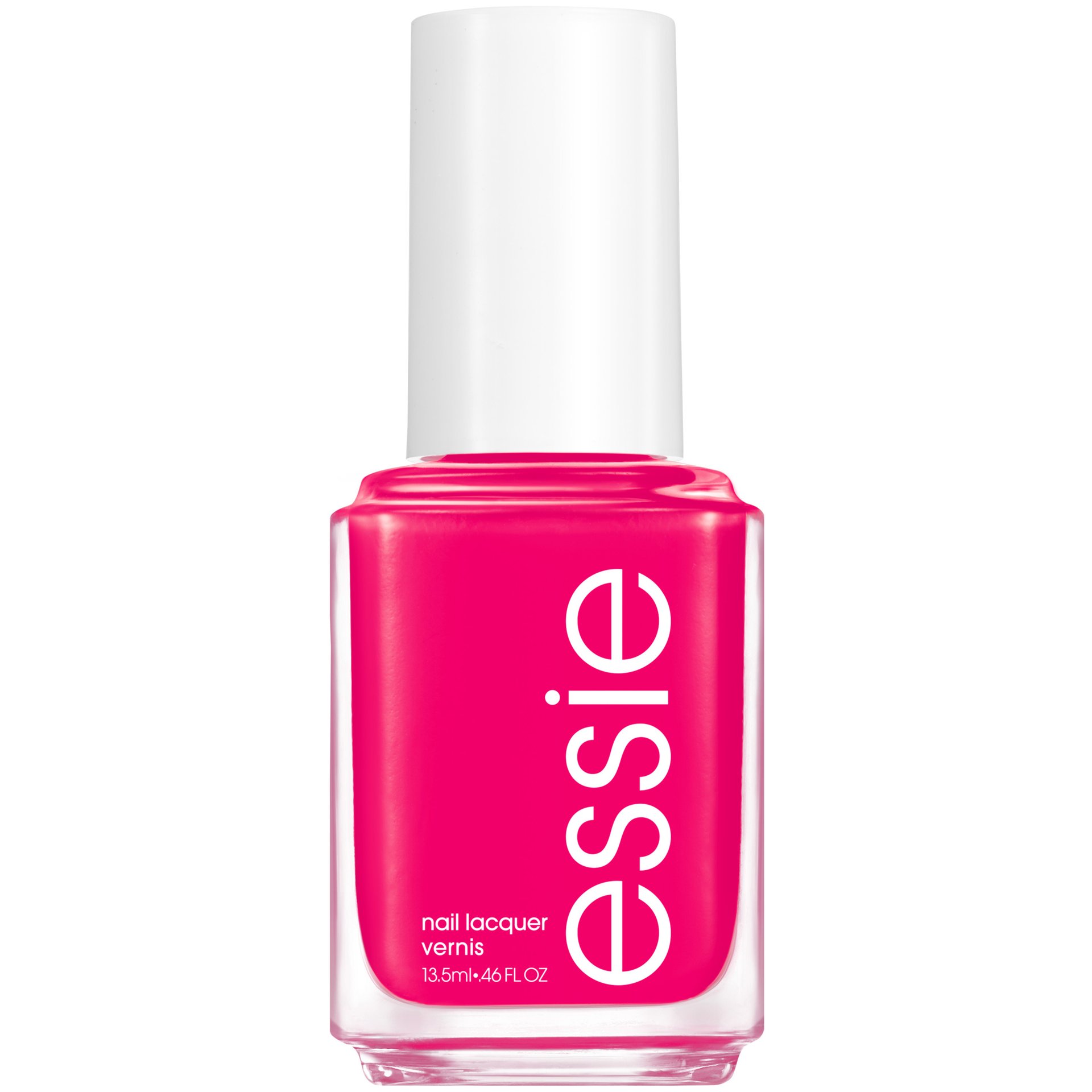 enamel
isle see you later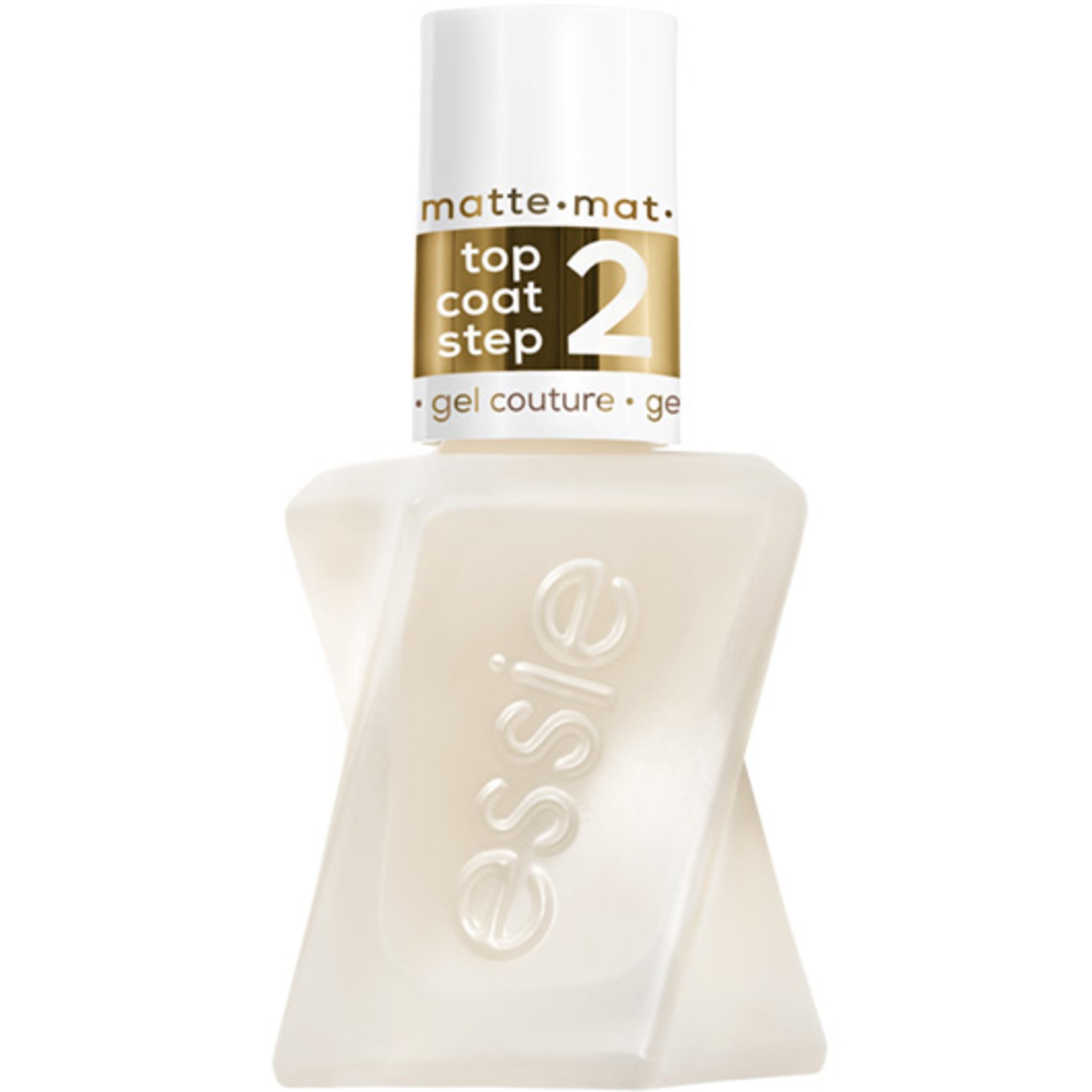 longwear
Gel couture matte top coat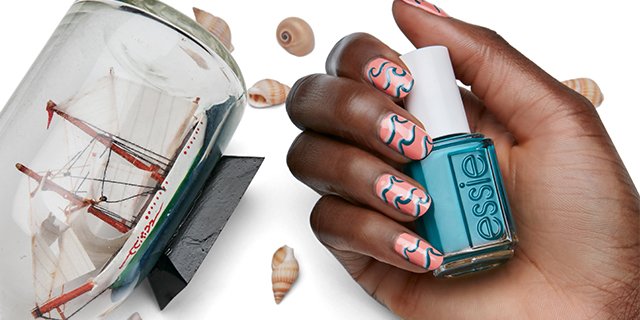 nail polish inspiration
get lost at sea with this mesmerising nail art look from essie celebrity manicurist and Global Lead educator, Rita Remark.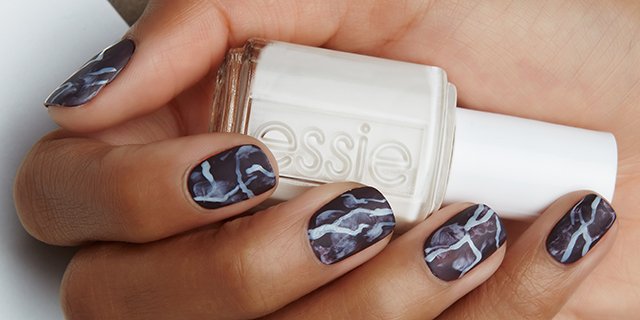 nail polish inspiration
you don't need to choose just one nail polish colour with this matte marble mani that pairs milky white nail polish to create a stone cold look that's 'smokin' hot'.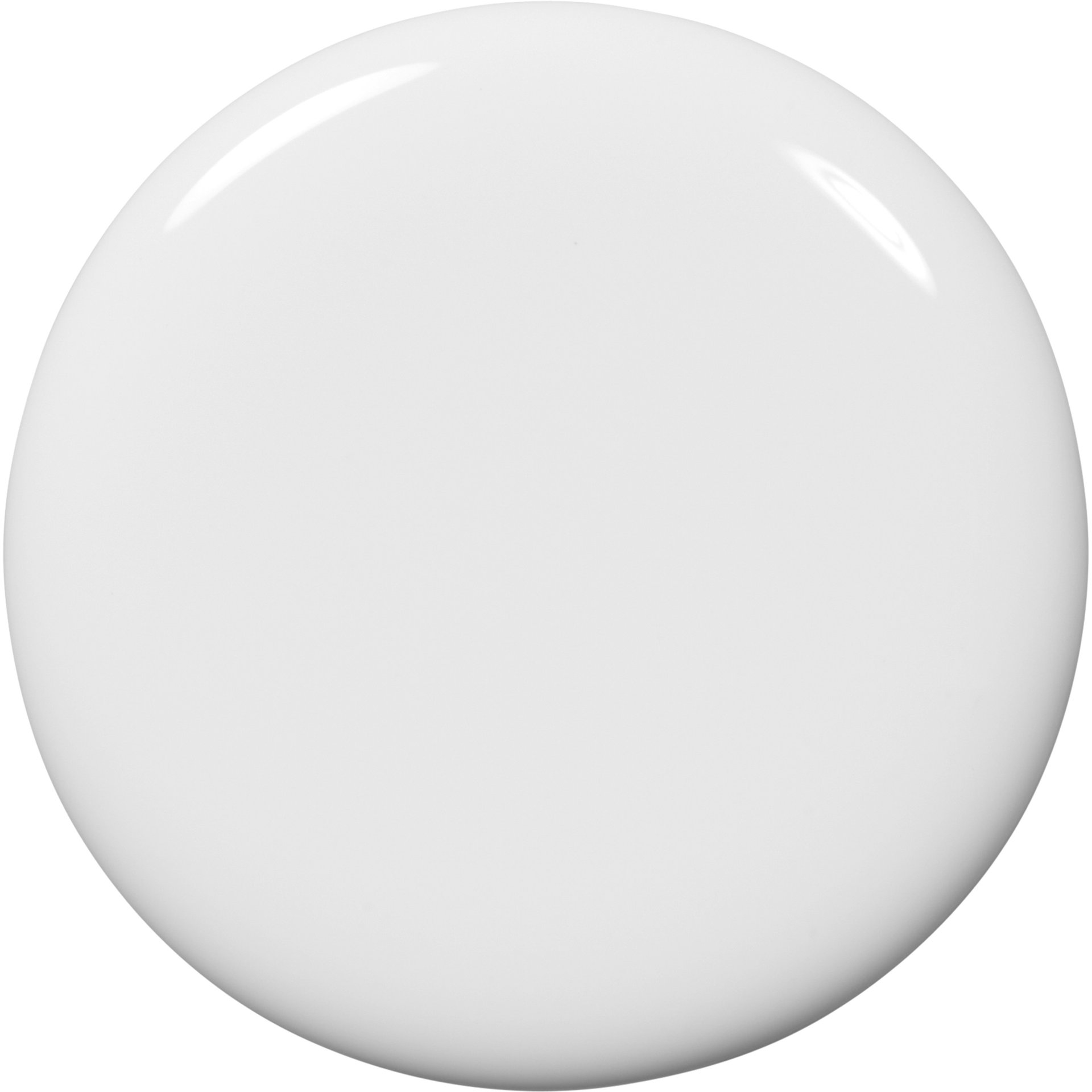 enamel blanc - milky white nail polish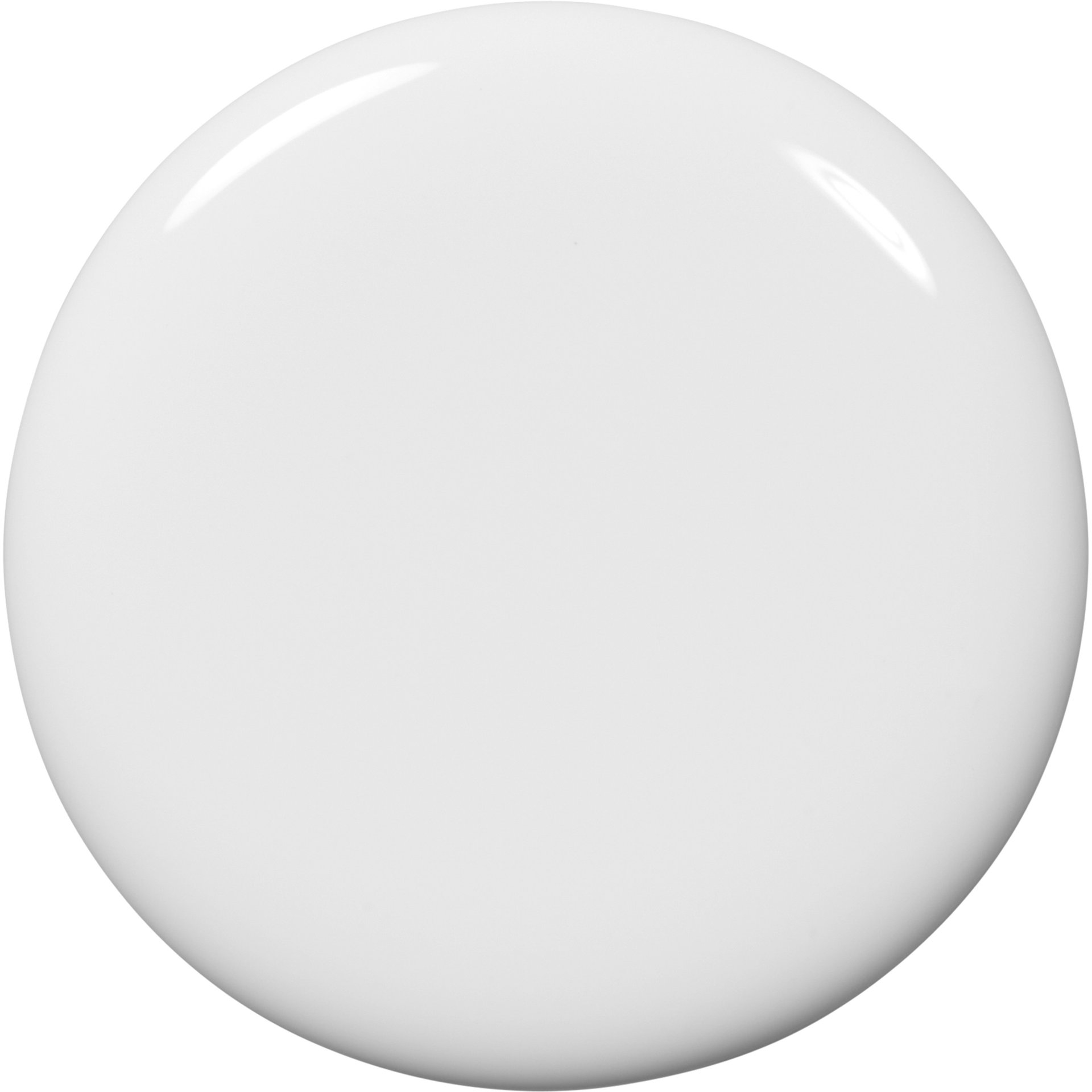 enamel blanc - milky white nail polish
nail polish tips
strengthening nail polish
create a strong and healthy canvas by using strengthening polish and nail strengtheners – and, of course, the proper base coat before you begin work on your masterpiece. if you really want to protect and strengthen your nails, your first step should be our new strengthening base which is infused with biotin to help reinforce your nails.
and try out the hard to resist advanced nail strengthener, a treatment formulated with MSM technology to protect and strengthen weak, damaged nails. you'll see healthier nails after just 3 days!
plus you can speed up the process by combining strength and style with TREAT, LOVE & COLOUR, our first 1-step strength & colour collection. this strengthening range will give you stronger nails in just 1 week, improving your nail health in a range of bold and nudes shades.
become a nail health expert by learning about what causes weak nails and what treatments work so you can have stronger nails for life. you can also take a deep dive into splitting, peeling and flaky nails, or discover the best treatments for lines and ridges.
choosing nail polish colours
with so many stunning shades to choose from, picking out nail polish colours isn't always easy. and while you can buy yourself a whole rainbow of polishes, you can only wear so many at a time – even if you opt for an eye catching multi-coloured mani.
but there are ways to narrow your choices each time you're planning a fresh paint job. you might start by thinking about which nail polish shade best suits your skin tone, whether you're in the mood for nude, grey or a classic red.
or maybe you know you want a pastel look, but you can't quite decide on a shade – we've got the answers, and with the virtual try-on tool you can bring your pastel visions to life before you commit.
you might also want to consider the occasion and the overall *vibe* you're going for. big events like weddings merit special nail polish attention and are a good moment to match your mani to your outfit. festivals are often a chance to go bolder and embrace the mismatch as you cycle through different looks. for a summer holiday, you might want something bright, while in the winter we often enjoy festive looks with sparkles or even all-out nail art to really embrace the season.
nail polish faqs


how long does nail polish take to dry?
Like many things in life, it does depend, but as a rule of thumb we'd recommend sitting tight for at least 15 minutes to let your nails dry. And although your nails should be touch-dry after 15 minutes, try to avoid anything that could cause smudges for another 2 or 3 hours. Remember that manicure-specific details like the shade, the number of coats, the type of nail polish, and how long you've had the bottle can affect drying time, as can external factors like the temperature and humidity levels.
how can you dry nail polish fast?
There are a few steps you can take to make nails dry faster. Before you begin, make sure you choose a newer bottle to avoid the thicker, stickier results that older nail polishes can give. And do wash your hands thoroughly to get rid of any oils from your nails.
As you work on your nail polish, try to paint thin, even coats.
Once you've finished, cold water can help. Try running your nails under the cold tap, or keep them in iced water for a few minutes. You can also make use of your hair dryer; a quick, cold blast (but not too strong – you don't want to dry out your cuticles!) can work wonders.
do you need a top coat on your nail polish?
While nobody can force you to apply a top coat, we would strongly recommend it if you have the time and you want your manicure to last, chip-free. In fact, the right top coat can also help your manicure dry faster, and enhance or transform the overall texture of your manicure.
If you're using gel nail polish, make sure you apply a specially formulated top coat, like the unique gel couture top coat.
do you need a base coat before your nail polish?
Just like a top coat can multitask in upping your manicure game, the right top coat can prolong its life, stop those pesky chips in the polish, and offer protection, strength and nourishment for your nails. So again, although you could paint straight onto your nail, with so many fantastic base coats to choose from, and so many benefits, why would you?
can nail polish harden your nails?
Not all nail polish will harden your nails, but you can find options enriched with health-boosting ingredients for your nails. essie's TREAT, LOVE & COLOUR range is a 1-step strength & colour collection that gives you stronger nails in just 1 week. Not only does it come in a wide range of on-trend colours, but it transforms your nail health with 60% less peeling and 35% less breakage.
there's no color options that match your selections
try updating your filters to reveal more options