go to content
sign out
tips & trends
find your perfect pastel nail colour
How do you decide on the perfect nail polish? From the time of year to your your outfit choice, lots of factors can influence the colour we choose, but it's not always easy to narrow it down and make a decision. So, why not go for a pastel colour?

We might associate pastel colours with the spring, but they're suited to all times of the year! They can add a welcome touch of colour in the winter months, or simply be a nice, light shade in the summer. Whether you're at work, on holiday, getting ready for a night out or even just having a day off at home, pastel shades are perfect!

For the best pastel nail polish shades we have to offer here at essie, from blues to greens, and purples to pink, read on.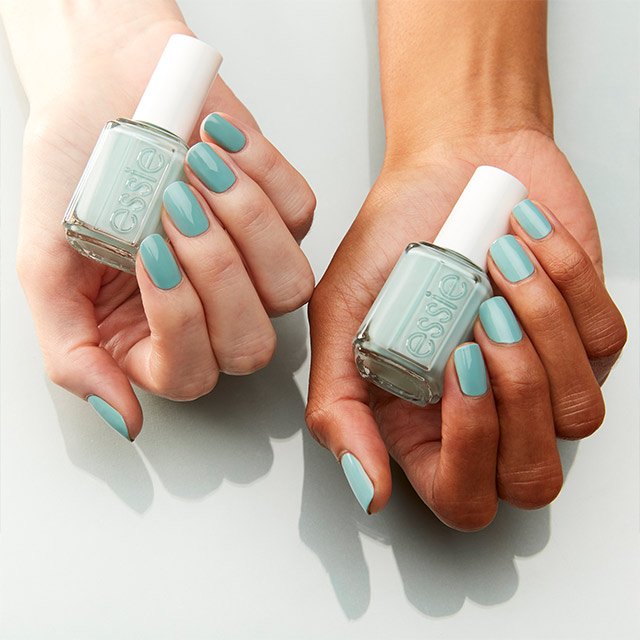 Discover our top 4 pastel nail colours
Pastel green nail polish
If you feel like going for green, our mint candy apple nail polish is the perfect pastel colour! One of our best sellers, it provides a glossy finish and plenty of durability, as well as flawless coverage – and it's easy to apply too!
Simply begin with one coat of an essie base coat, before going for two or three coats of mint candy apple. Then, it's time for a coat of an essie top coat to lock in the perfect pastel green colour and make it last. Finally, don't forget to apply some essie apricot oil to your cuticle bed!
A minty pastel green nail polish goes well with cream shades, and it's a colour that's a good fit for all.
Pastel blue nail polish
Why not go for a pastel blue nail polish – pale blues look perfect throughout the winter and spring. Of course, it's difficult to go wrong with blue, so it's worth keeping some pastel blue polish for those days when you just can't decide what to go for.
Our bikini so teeny polish is a pretty cornflower blue, with our glossy finish, comprehensive coverage and durability too, making it a popular choice! It comes with our exclusive easy glide brush for quick and easy application too, so you can show off your gorgeous new nails in no time at all!
Pastel purple nail polish
For a perfect springtime shade, don't miss out on lilacism, our pastel purple nail polish! It's easy to apply with our easy glide brush – just apply a base coat and a top coat either side of two or three coats of lilacism, before finishing by applying essie apricot oil to your cuticle bed.
Our durable, glossy pastel purple polishes work well with contrasting colours like orange and yellow, as well as deeper purples and pink too. Pastel purple is a great shade all year round, but why not plan your nail colours so it matches the lilac flower, which blooms around late spring, for extra-special coordination?
Pastel pink nail polish
Last, but certainly not least, we have our pastel pink nail polish, fiji. A creamy pastel pink, this cute shade boasts our high glossy, shine finish and flawless coverage, and is easy to apply to a professional standard with our easy glide brush for the perfect look. Simply apply a couple of coats in between an essie base coat and top coat, and you'll be good to go.
Pastel pink shades look amazing no matter the season. Pastel pinks work well with other pastel colours – particularly in the spring – but also deeper, darker colours like navy and dark green, particularly if you want to dial down the girliness.
Spoilt for choice and not sure which pastel nail polish shade would look best on you? Head to our Virtual Try-On Nail Salon on your phone or computer today to virtually try on our nail polishes!
---
shop this post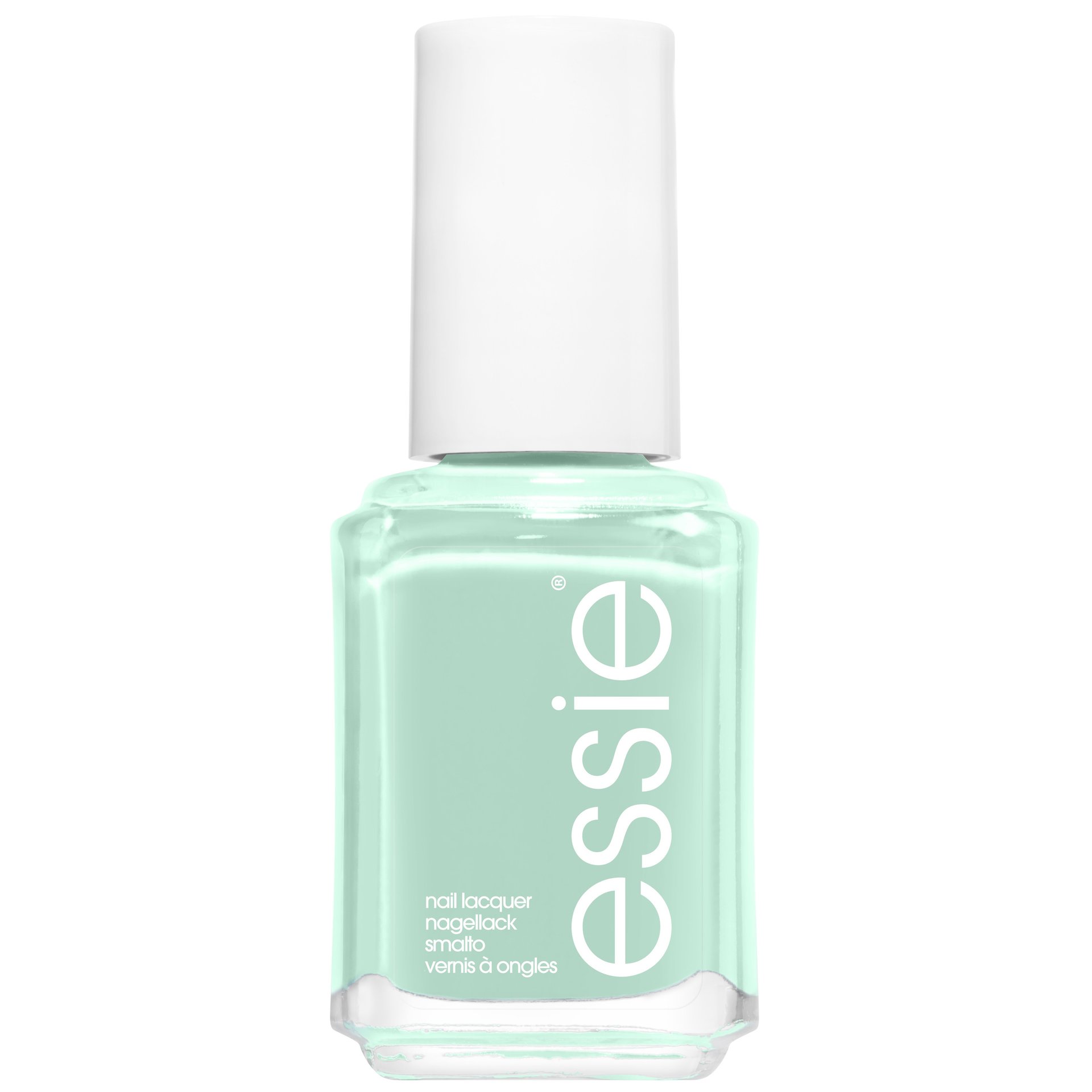 enamel
mint candy apple
<p>essie's adorable crème de menthe mint nail polish is perfect in any season. don't be fooled by its sweet exterior, this apple bites back.</p><p><strong><span>essie enamel product benefits:</span></strong></p> <ul style="list-style-type: disc;"> <li><span>extensive colour palette with hundreds of shades&nbsp;</span></li> <li><span>high, glossy shine finish&nbsp;</span></li> <li><span>provides flawless coverage along with outstanding durability&nbsp;</span></li> <li><span>our exclusive easy glide brush for quick, even professional application on nails</span></li> </ul>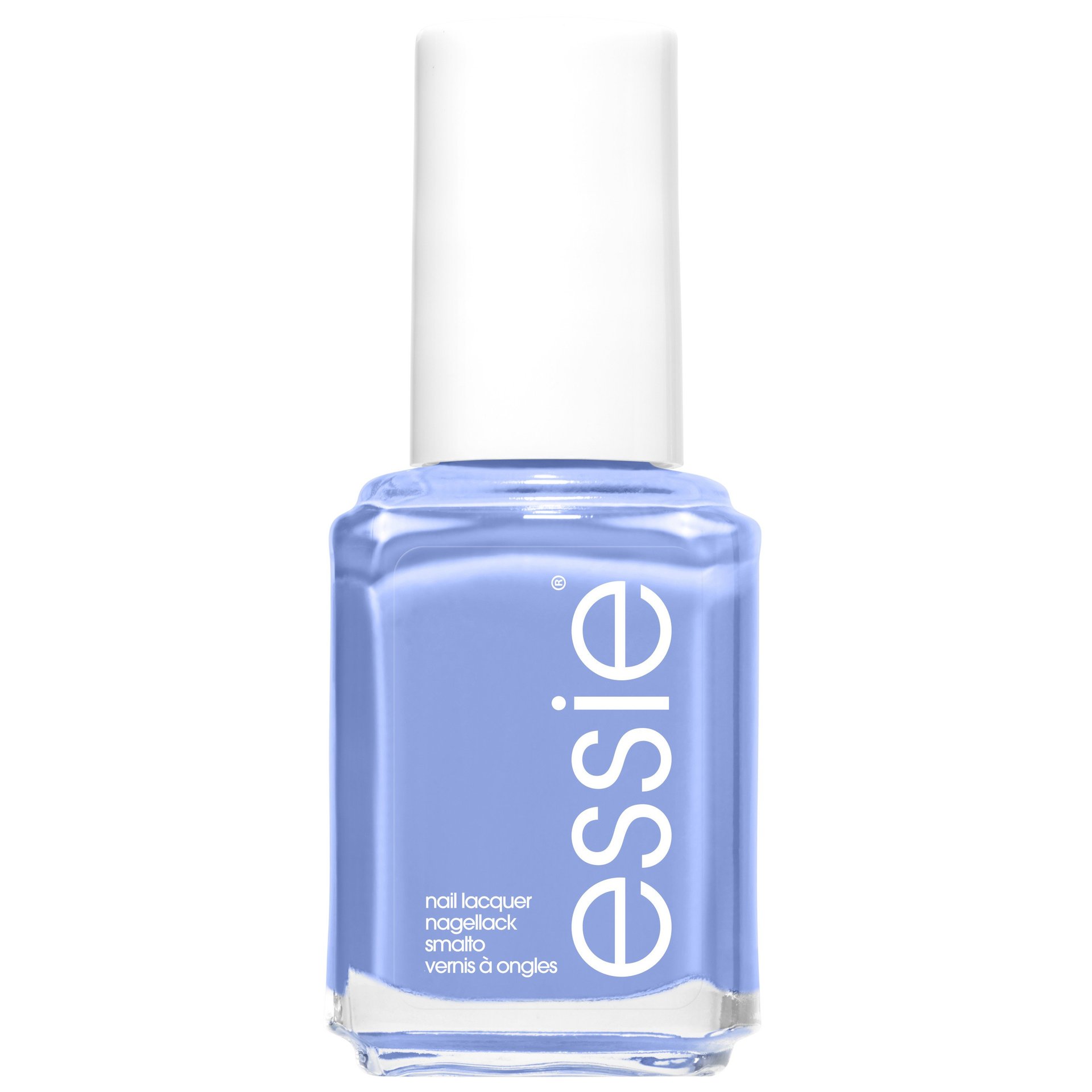 enamel
bikini so teeny
<p>daring meets darling in pretty yet provocative cornflower blue. this sparkling nail polish bares it all with a wink and a smile and no strings attached.</p><p><strong><span>essie enamel product benefits:</span></strong></p> <ul style="list-style-type: disc;"> <li><span>extensive colour palette with hundreds of shades&nbsp;</span></li> <li><span>high, glossy shine finish&nbsp;</span></li> <li><span>provides flawless coverage along with outstanding durability&nbsp;</span></li> <li><span>our exclusive easy glide brush for quick, even professional application on nails</span></li> </ul>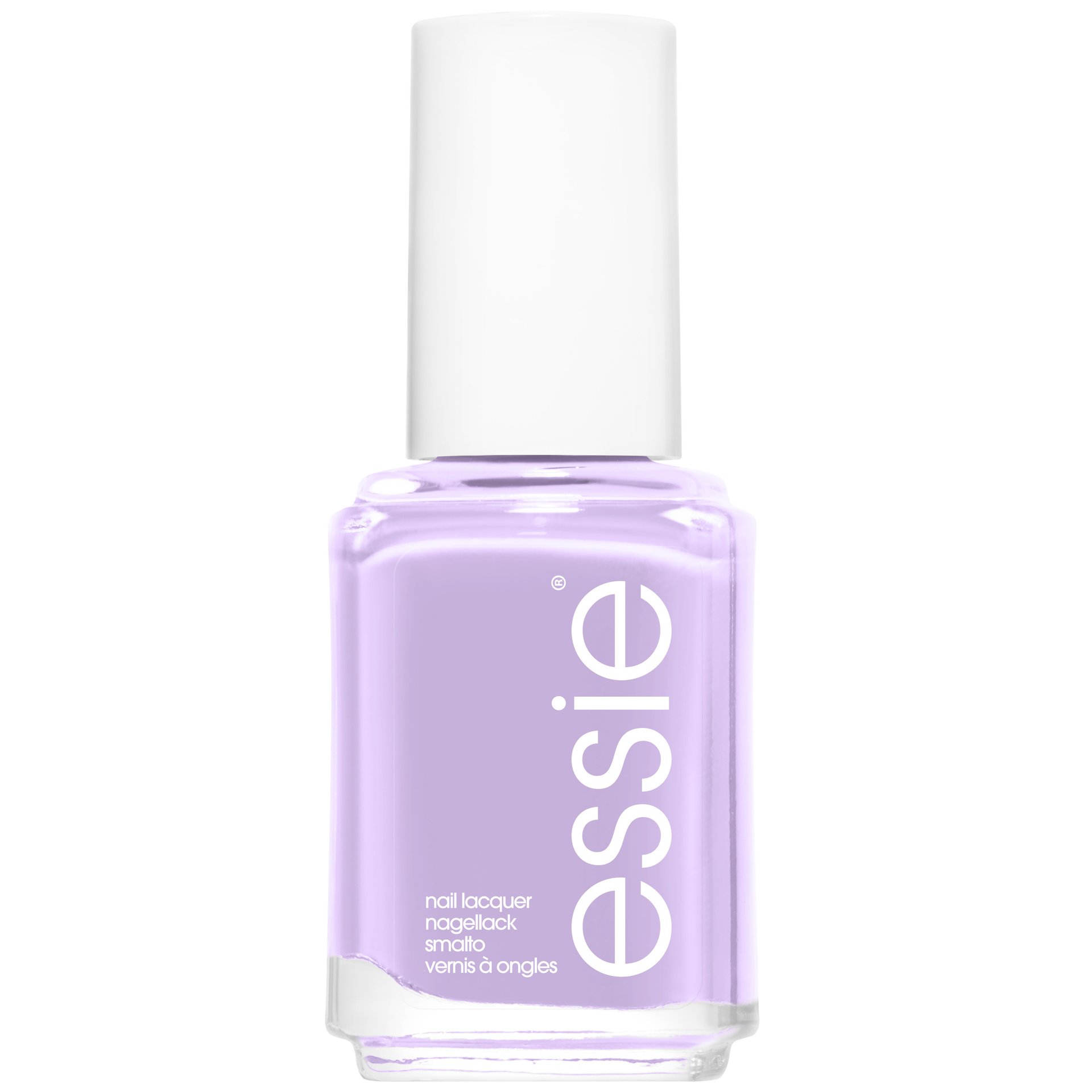 enamel
lilacism
<p>colour me springtime. elegant and enchanting, whisper-soft satiny smooth lilac nail polish is super pretty. this light & lovely lacquer brushes on major flower power.</p><p><strong><span>essie enamel product benefits:</span></strong></p> <ul style="list-style-type: disc;"> <li><span>extensive colour palette with hundreds of shades&nbsp;</span></li> <li><span>high, glossy shine finish&nbsp;</span></li> <li><span>provides flawless coverage along with outstanding durability&nbsp;</span></li> <li><span>our exclusive easy glide brush for quick, even professional application on nails</span></li> </ul>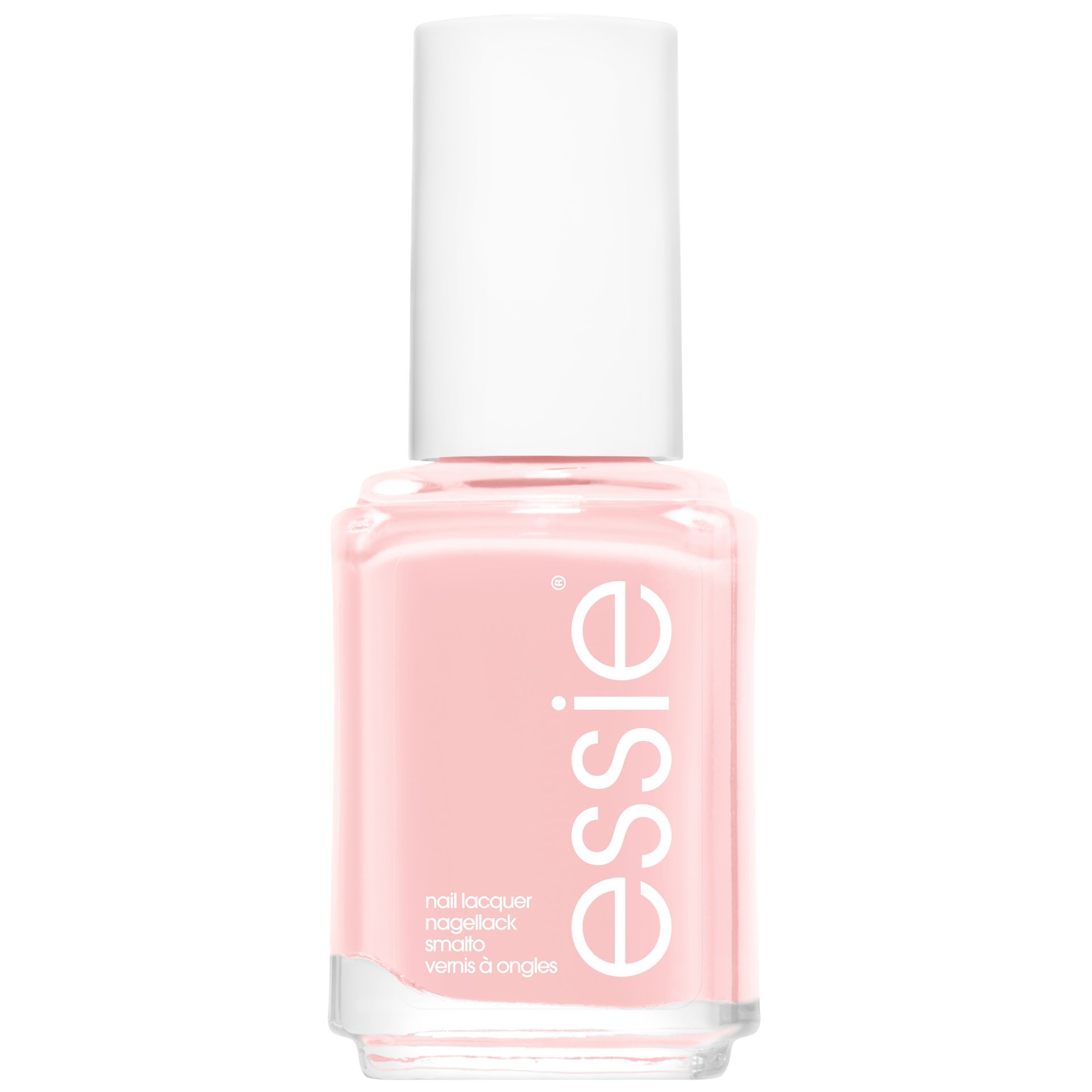 enamel
fiji
<p>luxuriate in opaque, creamy pastel pink polish. this über-girly nail color puts a pretty paradise at your beautifully manicured fingertips.</p><p><strong><span>essie enamel product benefits:</span></strong></p> <ul style="list-style-type: disc;"> <li><span>extensive colour palette with hundreds of shades&nbsp;</span></li> <li><span>high, glossy shine finish&nbsp;</span></li> <li><span>provides flawless coverage along with outstanding durability&nbsp;</span></li> <li><span>our exclusive easy glide brush for quick, even professional application on nails</span></li> </ul>
---