go to content
sign out
tips & trends
10 wedding nail colours for the big day
you want to look your very best at a wedding. Along with making sure your clothes and hair are just right, you can't forget about your nails either!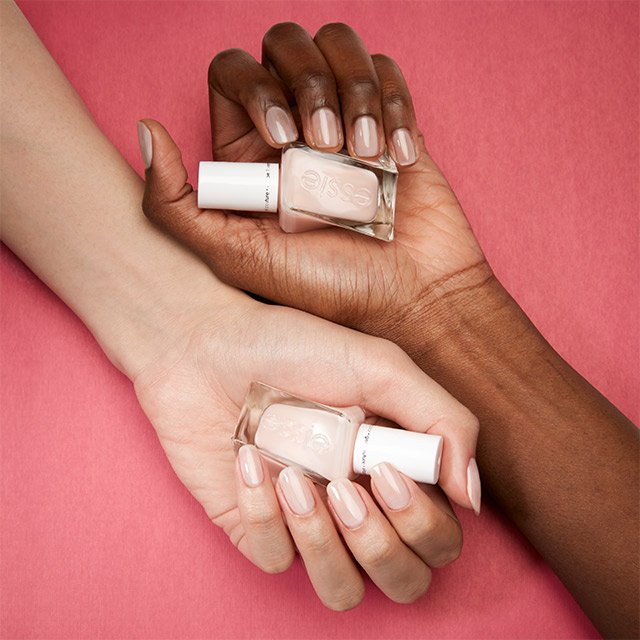 Discover our top 3 tips for the big day.
tip 1: nail colours for the bride and bridesmaids
For the bride and her bridesmaids, you can't go wrong with nude or pink shades. They complement the timeless wedding look and can really round off your look, making it perfect – and we've got some great wedding nail ideas, right here.
For a classic nude shade – with a twist – you can try Tailor Made With Love, or for something creamier there's Pre-Show Jitters, a perfect alabaster white nail colour with subtle pink undertones. A gel-like longwear polish, for a milky, clean finish.
Our glittery Pure Pearlfection polish evokes thoughts of real pearls with a glossy shine finish and it's a great choice if you're after something that's more white than pink. Alternatively, why not go for a classic French manicure? Our elegant Mademoiselle sheer nail polish contrasts with the Blanc polish which provides the French manicure tip for a timeless yet trendy look.
tip 2: nail colours for the mother of the bride
For the mother of the bride, your daughter's wedding will be an unforgettable occasion, and one that you'll no doubt have been imagining over the years as she's grown, so it's only natural that you'd be considering a range of different wedding nail designs.
Like the bridesmaids and the bride herself, the mother of the bride will suit nudes and pinks, while reds can also look great. Woven at Heart is a playful, fun take on a classic nude, and looks natural yet intense – it won't stand out too much but looks good with any outfit.
Alternatively, there's our Woven with Wisdom longwear polish, which offers a bright pink with a creamy finish. Part of our Gel Couture range, it protects against chipping and will last for the occasion. It's the perfect pink!
You may want to consider mauve too; Lady Like has a dainty, elegant soft mauve look and a shine finish to round off a graceful and sophisticated look. Really, however, anything along the lines of an understated nude or pink will look beautiful – bright colours may clash with the wedding colours in photos. Leave the fluorescent green at home for the day!
tip 3: nail colours for a wedding guest
Being a guest, you have a little more freedom when it comes to choosing colours. You're welcome to go for nudes and pinks – our Fiji enamel polish with a creamy pastel finish is a good choice with its an high coverage and opaque look you choose for your wedding nail designs.
Alternatively, you could decide on the striking, bright red of Rock the Runway. From our Gel Couture range, this deep scarlet colour catches the eye but won't steal all of the attention for itself, so it works well at a wedding.
For something a little different, what about a nice blue? Our Salt Water Happy enamel polish is a subtle but inviting pastel blue, with a high coverage gloss finish. Perfect for a summer wedding in the sun as well as against the cooler backdrop of a winter wedding.
If you're not sure what to choose – perhaps you're torn between a couple of different colours – you can use our Virtual Try-On Salon to see what they really look like on your hand. No matter what you go for, however, why not finish your look off and seal and protect your colour with an essie top coat? Giving you a glossy, shiny finish, it's the perfect way to round off your wedding nails.
---
shop this post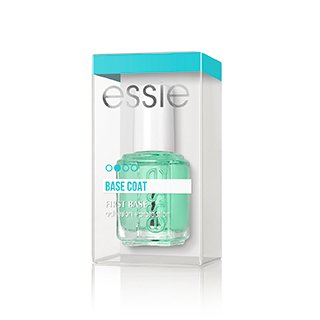 essie
first base
<style type="text/css"> p.p1 {margin: 0.0px 0.0px 0.0px 0.0px; font: 12.0px 'Lucida Grande'; colour: #000000} </style> <p class="p1">essie&reg; first base&reg; smoothes and protects nails while adhesion-promoting ingredients help bond polish to the nail surface to resist chipping.</p>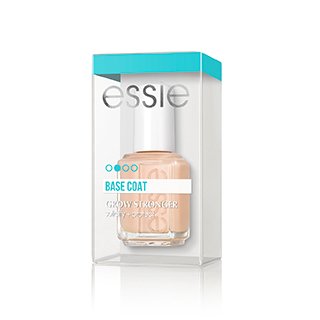 essie
grow stronger
<style type="text/css"> p.p1 {margin: 0.0px 0.0px 0.0px 0.0px; font: 12.0px 'Lucida Grande'; colour: #000000} </style> <p class="p1">essie&reg; grow stronger base coat is formulated with Ginkgo Biloba, vitamin E and minerals that leave nails feeling stronger and protected.</p>
---