go to content
sign out
tips & trends
find the perfect essie nail polish for your skin tone
alright, we're going to say it. Our hundreds of essie colours are meant to look stunning on every shade of skin. But we understand the hassle of trying to find your favorite, seasonally appropriate, occasion-based, "shake things up" colour of the moment. Rita Remark, celebrity manicurist breaks it down with some of her favorite essie nail polish shades. Want to discover on your own? Click into this essie colour bar and slide your way to the perfect essie nail polish shade.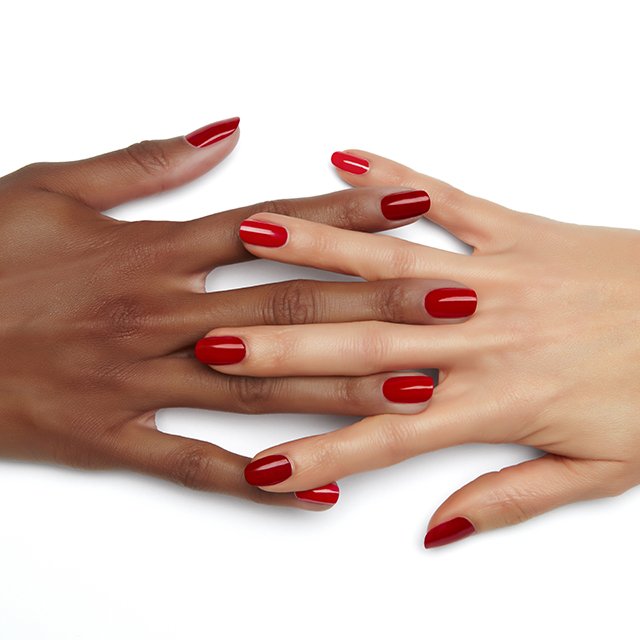 NAIL colourS FOR LIGHT SKIN TONES sheer nail polish – opt for a cloudy pink. reach for essie's iconic sheer, "ballet slippers" - a colour fit for the queen. Nude nail polish – those with lighter skin tones should choose a nude colour nail polish with a hint of pink. the soft blush offsets any blue undertones. reach for the 2017 most "pinned" nail polish of the year "topless and barefoot". It's an ivory beige nail polish with a dash of pink that looks fantastic on the fairest of complexions. Grey nail polish – "chinchilly" is flattering on practically every skintone, but it's cool notes shine particularly best on the paler of us. red nail polish – those with fairer skin should look for red nail colour with blue-y undertones. they give a great, rich contrast. reach for essie's quintessential ruby red, "a-list".
NAIL colourS FOR MEDIUM SKIN TONES sheer nail polish – medium skin tones look beautiful in sheer white. rather than wash them out, the contrast will make their nails brighter and their skin tanner. try "marshmallow". if it's good enough for a royal wedding day, it's good for anyone! nude nail polish – seek a nude nail shade that is in the beige/neutral family. colours that will let medium skin tones shine should look like a latté. try "sand tropez". this sandy tan will give your complexion a boost, and the subtle twinkle is an added bonus! grey nail polish – medium skin tones tend to have an olive or neutral undertone which make it easy to pair with any grey shade. the cool tones in "smokin' hot" look fantastic against these undertones and the deep smoky nail polish shade adds a dramatic contrast. red nail polish - medium skin tones were simply meant for red. nothing looks better on their hand than a vibrant poppy red with orange undertones. look no further than "geranium".
NAIL colourS FOR DARK SKIN TONES sheer nail polish – sheer candy pinks look vibrant and youthful on deeper skin ones. try "sugar daddy" for nails that looks like their wearing rosy lip gloss. nude nail polish – nudes that pair with deep skin tones would be best described with yummy words like cinnamon or butterscotch. try a creamy hue like "mamba" or an even deeper nail polish shade like the burnt sienna from essie wild nudes nail polish collection, "clothing optional". grey nail polish – choose a grey nail colour with a hint of mauve or a purple undertone. this will ensure that it won't bring out greyness in deeper skin tones. "merino cool" has a great tinge of mulberry in the mix that will leave deep hands looking chic, not pallid. red nail polish – the best reds for deep skin should be like a fine wine … literally! Match your nails to your glass of red and wear a rich, essie "bordeaux".