go to content
sign out
tips & trends
the #nailtech edit by Michelle Humphrey
Discover the best kept nail art secrets from the mastermind behind the hands of the entertainment industries biggest stars. The #nailtech edit by Michelle Humphrey includes some of essie's fan-fave shades plus a few seasonal gems.

Michelle says "Fall in love with my AW/21 wardrobe. This edit of contrasting metallic and creme colours are perfect for every occasion."

The six shades include Go Overboard, Vanity Fairest, A-list, Penny Talk, Chinchilly and Aruba Blue. Never miss a moment of Michelle, follow @nailsbymh and @essie to keep up with all the insider tips.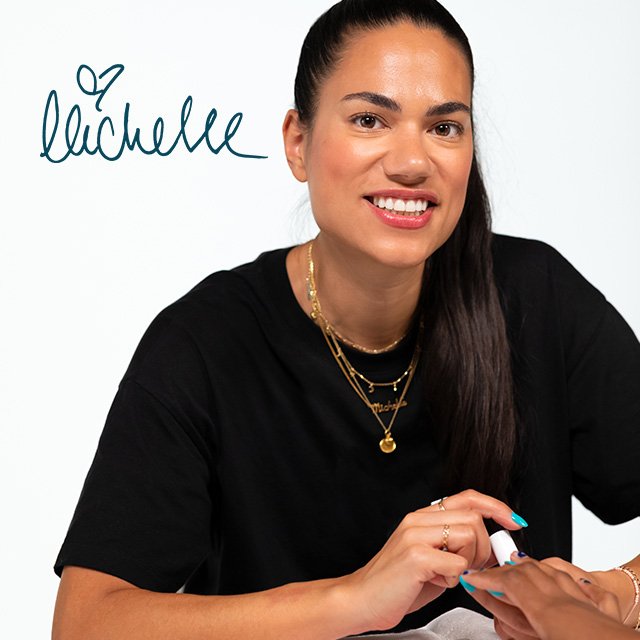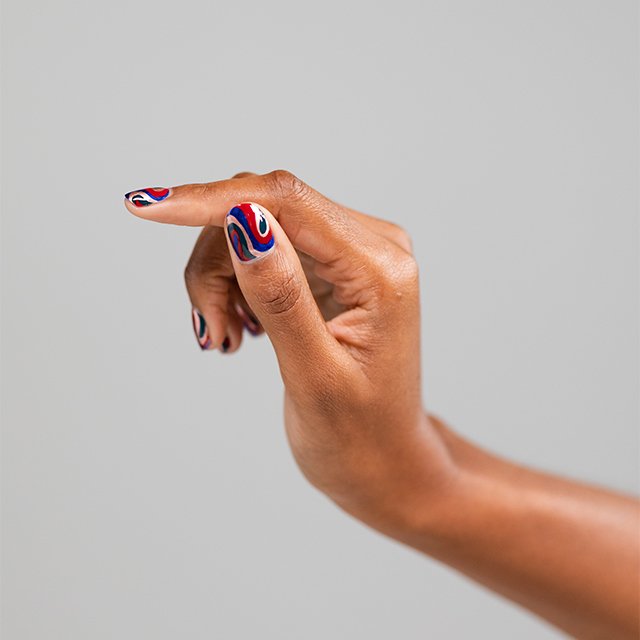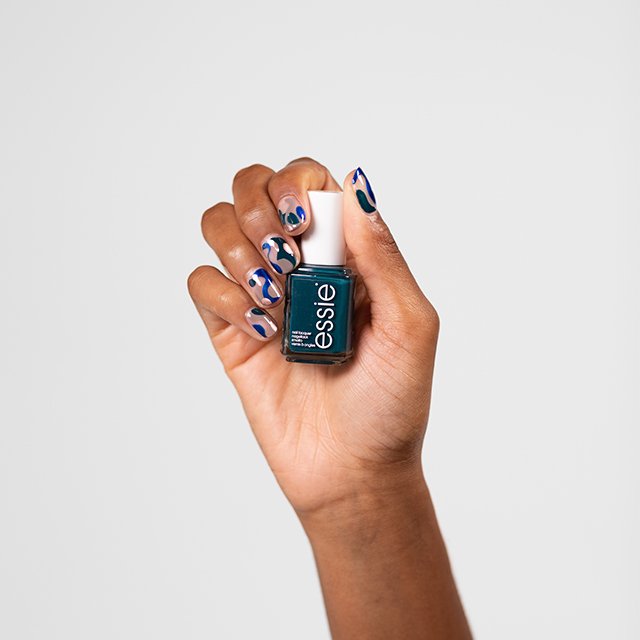 nail art look 1
Prep your manicure by filling and buffing your nails before applying your favourite essie base coat. Michelle loves all in one to help reinforce weak nails
Use a liner brush to apply a thin curved line of Aruba Blue across the centre of the nail
Line along the blue strip with A-list , then Penny Talk and finally Go Overboard
Repeat until the nail is covered
Apply your favourite top coat, like essie Speed Setter for a high gloss finish. Once dry finish with Apricot Cuticle Oil
Michelle's top tip: Applying nail art straight over your base coat makes clean ups quicker if you make a mistake! No need to start from scratch with the base colour
nail art look 2
Start by filling and buffing your nails before applying all in one
Cover the nail with one coat of Vanity Fairest
Paint a diagonal stripe down the nail with Penny Talk then fill in the tip half
Use a liner or small detailer brush to create a small red star in the centre of the nail
Finish the look with your go-to top coat. Michelle's favourite is essie Speed Setter followed by Apricot Cuticle Oil
Michelle's top tip: Use a flat brush or que tip with nail polish remover to sharpen the edges around the cuticle of your nail art look
nail art look 3
You know the drill – file, buff and apply all in one
Apply one coat of Vanity Fairest
Use the thin edge of the brush to create a curved line down the nail with Chinchilly, then fill in one side
Follow the same steps with Go Overboard, Penny Talk and Aruba Blue. Mix it up with different wavy shapes and lines, every nail should look unique!
Lock in your nail art look with Speed Setter top coat and Apricot Cuticle Oil
Michelle's top tip: Cuticle oil isn't just for manicures! Apply essie Apricot Cuticle Oil every day to condition and hydrate your nails
---
shop this post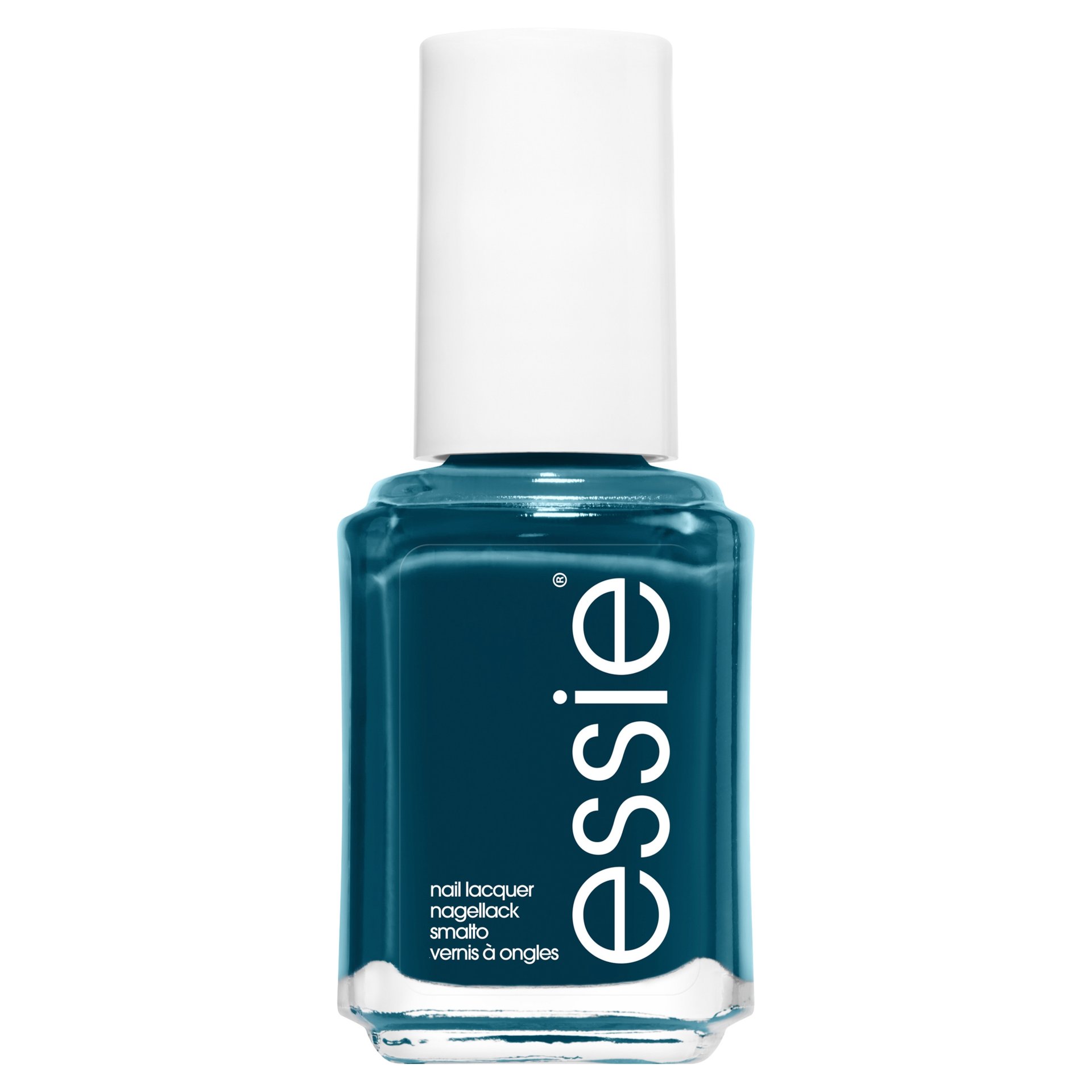 enamel
go overboard
<p>Essie's Go Overboard is a nautical inspired nail polish perfect for a holiday manicure. It's creamy turquoise finish will make sure you nails stand out across the board</p><p><strong><span>essie enamel product benefits:</span></strong></p> <ul style="list-style-type: disc;"> <li><span>extensive colour palette with hundreds of shades&nbsp;</span></li> <li><span>high, glossy shine finish&nbsp;</span></li> <li><span>provides flawless coverage along with outstanding durability&nbsp;</span></li> <li><span>our exclusive easy glide brush for quick, even professional application on nails</span></li> </ul>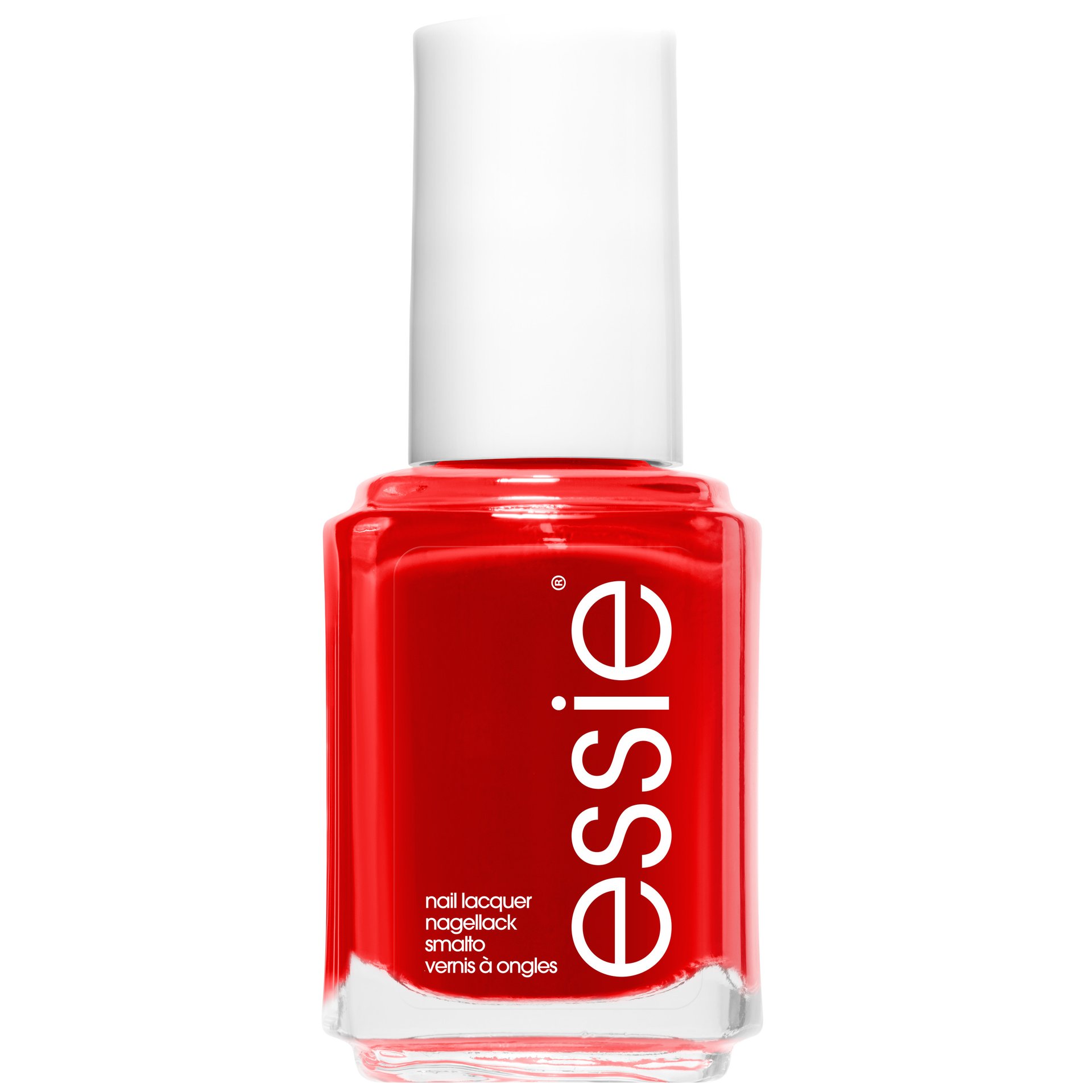 enamel
a-list
<p>gain instant celebrity with this award-winning, classic creamy red polish. this VIP lacquer is more than a brush with fame, it's a nail colour star that's here to stay.</p><p><strong><span>essie enamel product benefits:</span></strong></p> <ul style="list-style-type: disc;"> <li><span>extensive colour palette with hundreds of shades&nbsp;</span></li> <li><span>high, glossy shine finish&nbsp;</span></li> <li><span>provides flawless coverage along with outstanding durability&nbsp;</span></li> <li><span>our exclusive easy glide brush for quick, even professional application on nails</span></li> </ul>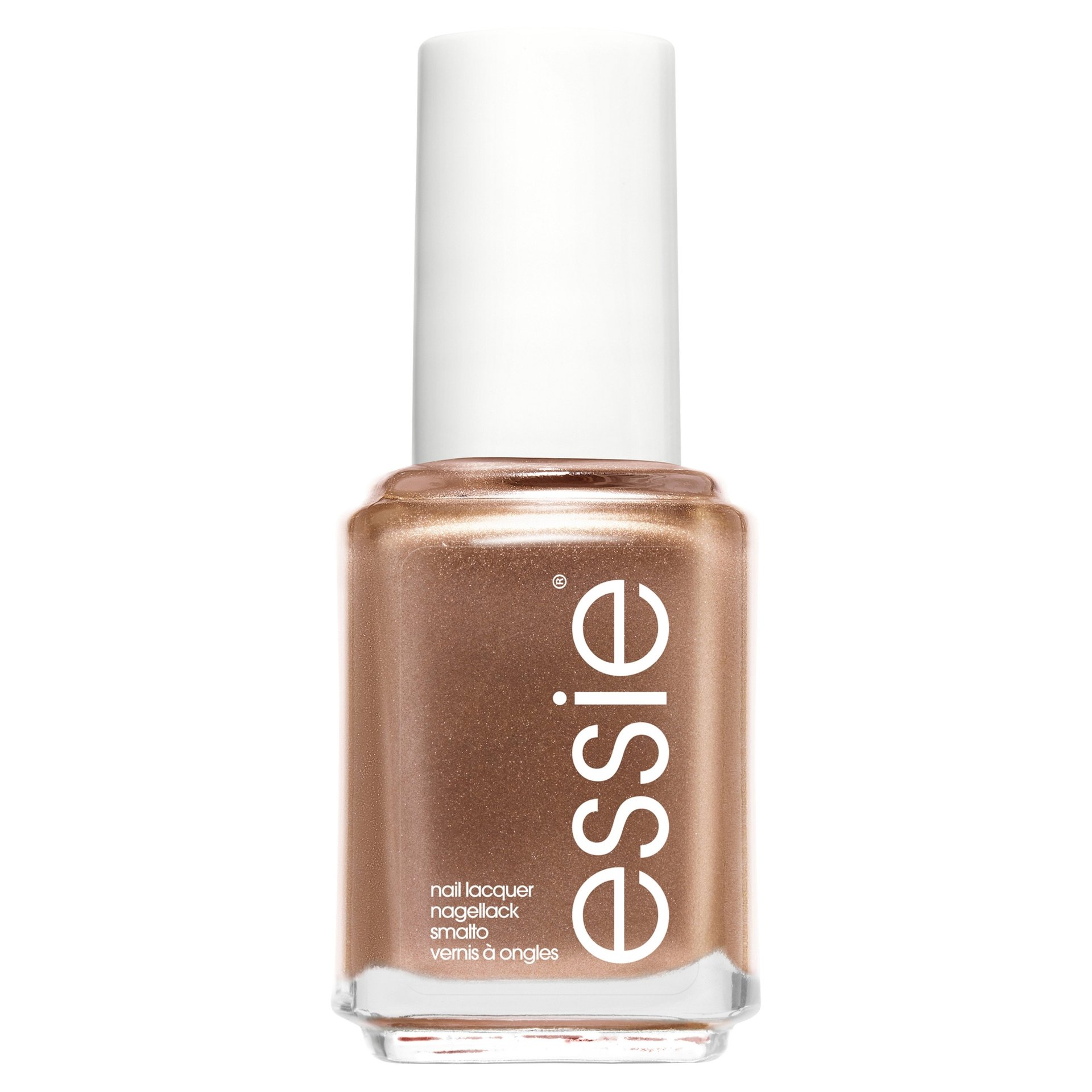 enamel
penny talk
<p>Essie's Penny Talk will have everyone talking about this rose gold glossy nail polish. Let your mani shimmer with this glamorous shade</p><p><strong><span>essie enamel product benefits:</span></strong></p> <ul style="list-style-type: disc;"> <li><span>extensive colour palette with hundreds of shades&nbsp;</span></li> <li><span>high, glossy shine finish&nbsp;</span></li> <li><span>provides flawless coverage along with outstanding durability&nbsp;</span></li> <li><span>our exclusive easy glide brush for quick, even professional application on nails</span></li> </ul>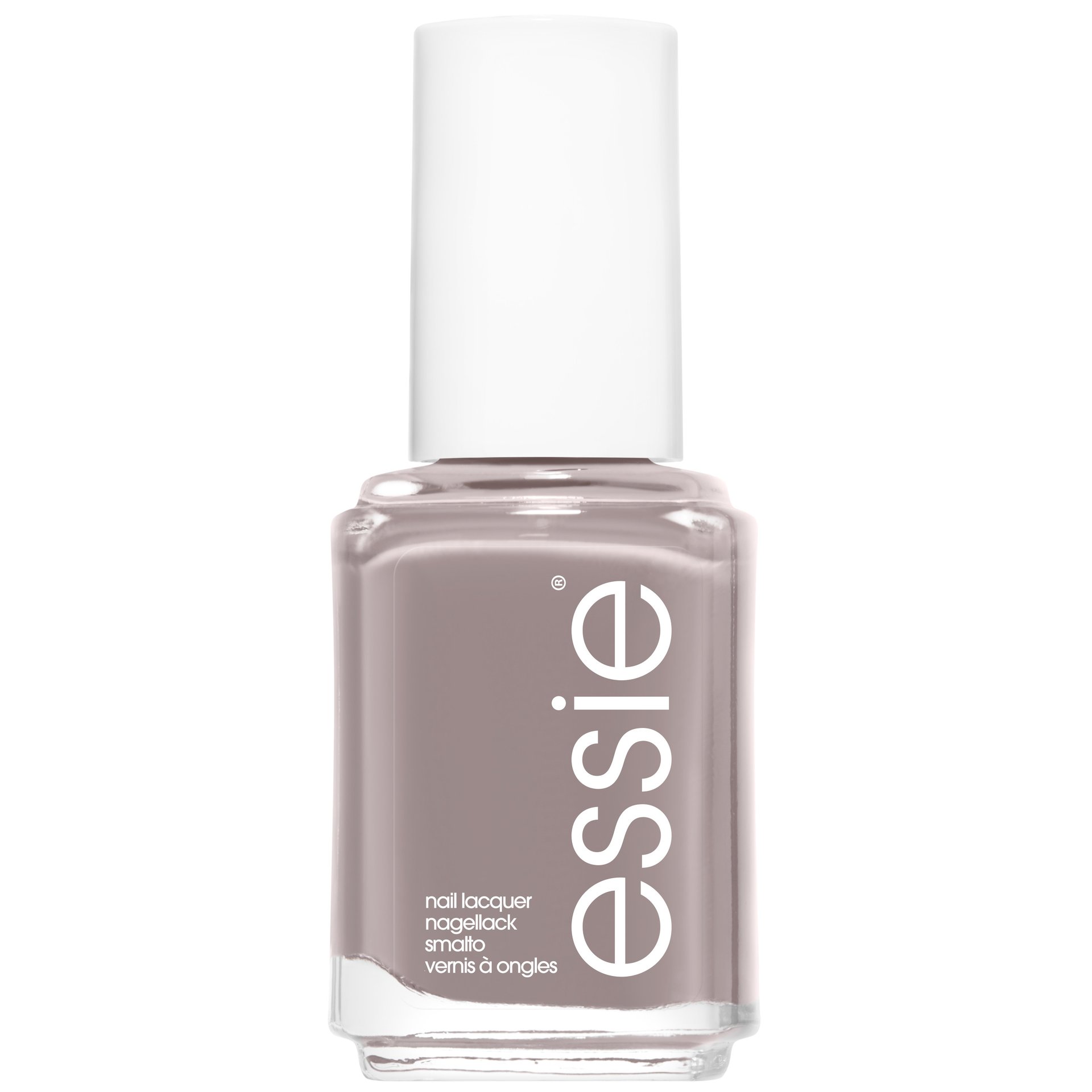 enamel
chinchilly
<p>jet set cool. a sleek granite gray polish that positively radiates urban chic and subtle sophistication. this luxe of lacquers goes with everything.</p><p><strong><span>essie enamel product benefits:</span></strong></p> <ul style="list-style-type: disc;"> <li><span>extensive colour palette with hundreds of shades&nbsp;</span></li> <li><span>high, glossy shine finish&nbsp;</span></li> <li><span>provides flawless coverage along with outstanding durability&nbsp;</span></li> <li><span>our exclusive easy glide brush for quick, even professional application on nails</span></li> </ul>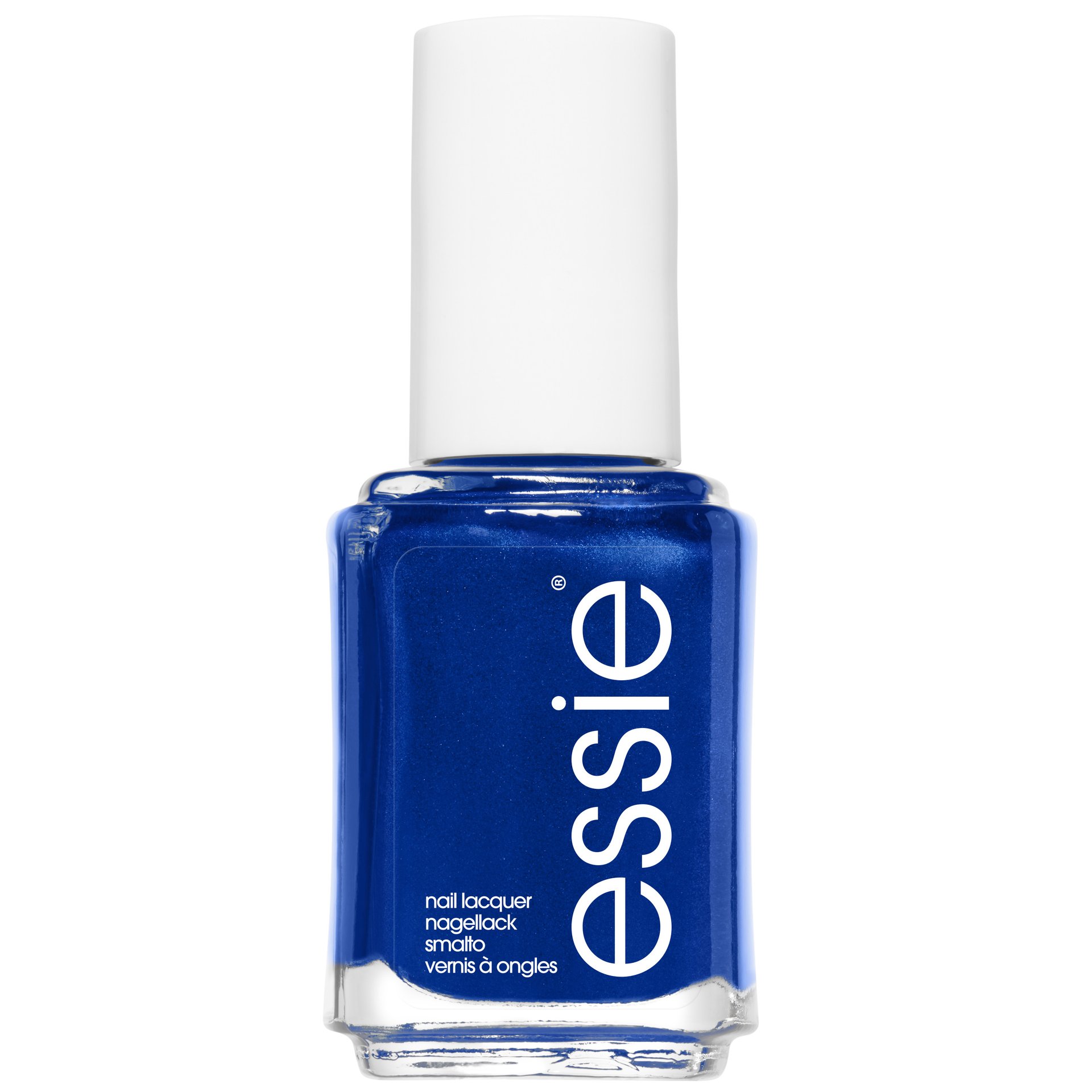 enamel
aruba blue
<p>escape to paradise with this frosty sapphire blue nail polish. this vacation in a bottle is an essie salon pedicure favorite.</p><p><strong><span>essie enamel product benefits:</span></strong></p> <ul style="list-style-type: disc;"> <li><span>extensive colour palette with hundreds of shades&nbsp;</span></li> <li><span>high, glossy shine finish&nbsp;</span></li> <li><span>provides flawless coverage along with outstanding durability&nbsp;</span></li> <li><span>our exclusive easy glide brush for quick, even professional application on nails</span></li> </ul>
---