go to content
sign out
tips & trends
how to treat lines and ridges on nails
You know how you want your nails to look, but you can't help but notice ridges in your nail. They're common, and they're usually nothing to worry about, but you might be wondering just how to deal with them, keeping your nails looking in tip-top condition. Ridges in your nails are sort of like wrinkles in the nail, and they can occur because of aging, genetics, exposure to water or chemicals, dry skin, or a deficiency in a vitamin or mineral – there are plenty of potential causes.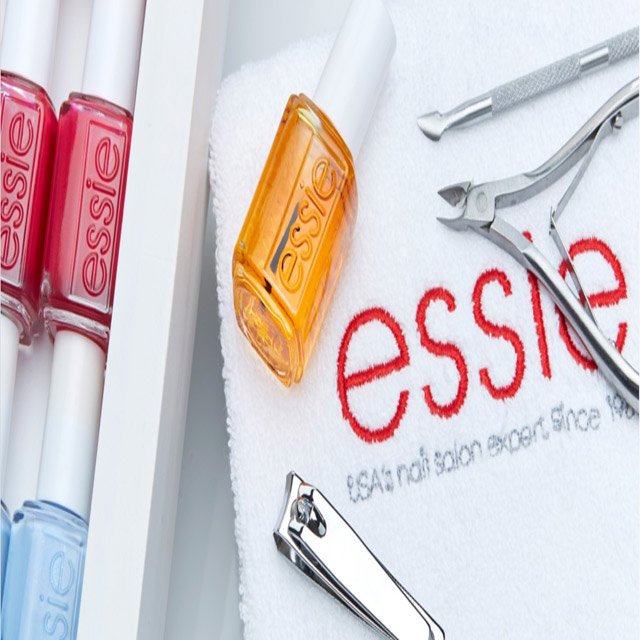 Discover our top 4 tips for treating lines and ridges on nails.
tip 1: massage cuticles with a nourishing treatment
Treat your nails and use a nourishing oil like essie Apricot Cuticle Oil. It absorbs fast to protect your cuticles from dryness straight away and keeps them nourished – say goodbye to those annoying horizontal ridges in your nails! Simply massage it into your nails and cuticles twice a day, before leaving it to dry and washing your hands, and then applying an essie base coat and going for your colour of choice. Our 97% natural formula with apricot kernel oil and jojoba oil gives you softer cuticles for the perfect manicure.
tip 2: set a smooth foundation by always using a base coat
Our base coats are ideal to protect your nail, creating a real foundation to work from, bonding the polish to the nail surface and looking after your nail too. Once you've cleaned your nail bed, just apply the base coat! Once you've applied the base coat, you've got a smooth surface too work with.
essie First Base is a great option to smooth your nail and prevent chipping, while our Grow Stronger base coat is formulated with ginkgo biloba, vitamin E, and other minerals to keep your nails protected. Alternatively, our All-In-One might be right for you – it's both a base coat and a top coat, so not only does it help strengthen your nails but also offers a smooth yet glossy finish.
If the best nail ridge filler is what you're after, try out Smooth-E base coat, infused with ceramide to fill uneven surfaces and offer you a sleek finish. It'll give you more even nails for a smooth canvas, allowing you to finish off your routine in style.
tip 3: use a nourishing and strengthening top coat to offer nutrients to your nails
If you want to keep your nails looking healthy and strong, reducing the effect of horizontal ridges in your nails, don't forget to use a quality top coat, like our Gel Couture Matte Top Coat. A quick drying top coat that's easy to apply, it helps to protect your nails while offering a glossy, shiny finish too. Once you've applied your colour of choice, just seal with our top coat for a gel-like finish – no UV lamp needed. Just re-apply it every few days; it's that simple!
tip 4: disguise the appearance of lines/ridges with essie's gel-effect polish
While you might not like to see horizontal ridges in your nail, they can sometimes appear from time to time regardless. Fortunately, you've got the option of hiding them with our gel-effect polish. 90% agree that our polish offers a gel-like finish, so why not give it a try?
Apply two coats of our Gel Couture colour before a layer of gel couture top coat, and you're good to go. And with so many different colour options, the possibilities are almost endless! You could try our Scarlet Starlet nail polish for an intense, striking look, or our Tailor Made With Love polish for a more muted, nude appearance – it's up to you.
When treating and disguising lines on nails, you've got plenty of options at your disposal, and a number of our products can really help you get the effect you're after. If you'd like to see what one of our nail polishes would look like before you buy, why not head to our Virtual Try-On Nail Salon on your phone or desktop, or take a closer look at our treatments?
---
shop this post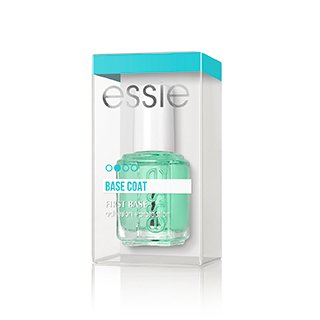 essie
first base
<style type="text/css"> p.p1 {margin: 0.0px 0.0px 0.0px 0.0px; font: 12.0px 'Lucida Grande'; colour: #000000} </style> <p class="p1">essie&reg; first base&reg; smoothes and protects nails while adhesion-promoting ingredients help bond polish to the nail surface to resist chipping.</p>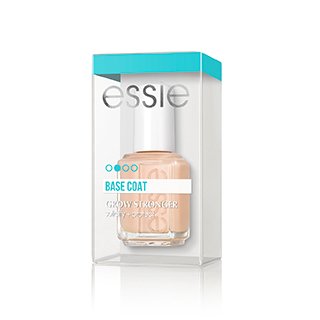 essie
grow stronger
<style type="text/css"> p.p1 {margin: 0.0px 0.0px 0.0px 0.0px; font: 12.0px 'Lucida Grande'; colour: #000000} </style> <p class="p1">essie&reg; grow stronger base coat is formulated with Ginkgo Biloba, vitamin E and minerals that leave nails feeling stronger and protected.</p>
---