go to content
sign out
tips & trends
how to get matte nails
We love a bit of shine, but lately, the matte nail look has caught our eye. A popular choice for autumn, this trend mimics some of the favoured fabrics of the season such as velvet and suede to create an ultra-soft and smooth look that does glam even without gloss. If you're ready to get in on the matte nail trend, we've put together a quick guide to perfecting your polish.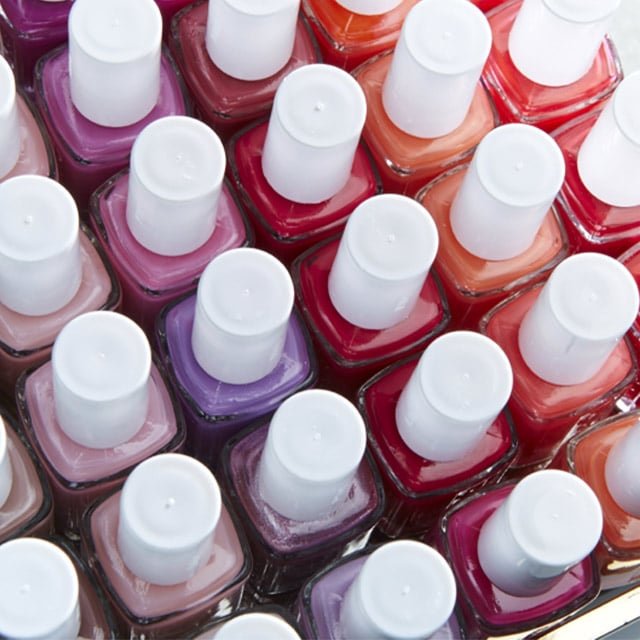 Discover our 6 step guide to obtain matte nails.
step 1: start smooth
Matte nails will quickly expose any bumps, breaks or ridges without the distraction of gloss, so you need to make sure your nails are in great shape before you start. Begin by buffing the top of your nails and filing down the tips to get a smooth texture. When buffing, make sure to follow a cross pattern rather than going side to side as the latter can cause unwanted friction and potentially dry out your nails. As well as reducing splits, this prep step gives you an even base to work with and can making applying your polish easier.
step 2: begin with a base
Before you get to your main polish, consider applying a base coat. This can have multiple benefits, including protecting your nails and helping your colour smooth on more easily. all in one is infused with biotin and helps reinforce weak and brittle nails.
Apply an even layer and let it dry before you apply your nail colour to get the most mileage out of your manicure.
step 3: choose your colour
The next step is the fun one – choosing your colour! For a sophisticated look, try deeper tones such as burgundy or a neutral coral. For a more playful palette, check out our brighter blue or pink matte nail polishes. Whichever polish you pick, make sure you start with a thin layer and work from the middle first. One middle stroke and two side brush strokes should be enough to cover the whole nail – although you can always clean up any excess with a cotton swab. Don't be tempted to go too heavy on the first coat – it's normal to see a little translucence before you get to your second layer.
step 4: dry & repeat
You need to give your first coat time to dry before applying your second. If you try to add another layer while the first is still wet, you'll likely smudge your polish and end up with an uneven finish. Luckily, our polishes dry quickly so you won't have to wait for long! Once your first layer has dried, repeat the same three-stroke technique and wait for your second layer to dry before you decide whether to add a third. In most cases, two should do the trick, but you'll get a better idea of the final colour once both layers have had a chance to firm up.
step 5: think thin
If you're thinking you could save time on extra coats by simply applying thicker layers, let us stop you right there! A thick layer will take longer to dry anyway, and you may find the texture is still sticky even once the top feels solid. You also risk uneven textures – especially because thicker layers are more prone to chipping and flaking. You're better off applying multiple thin layers than one thick one, and you'll save yourself time in the long run because you'll have to do less touch-ups over time.
step 6: polish it off
The final touch? A good-quality matte top coat. Our Matte About You Top Coat is specifically designed for matte nails so won't add any extra gloss but will help you achieve that smooth and polished finish that looks like it's straight out of the salon. You only need to apply a single layer once your polish is dry to help protect your colour from chipping or scraping.
Picked out your polish and excited to get started on your matte look? Make sure you're stocked up on essie's Matte About You and have fun!
---
shop this post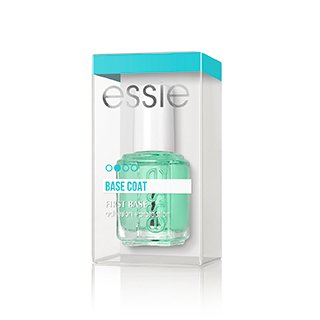 essie
first base
<style type="text/css"> p.p1 {margin: 0.0px 0.0px 0.0px 0.0px; font: 12.0px 'Lucida Grande'; colour: #000000} </style> <p class="p1">essie&reg; first base&reg; smoothes and protects nails while adhesion-promoting ingredients help bond polish to the nail surface to resist chipping.</p>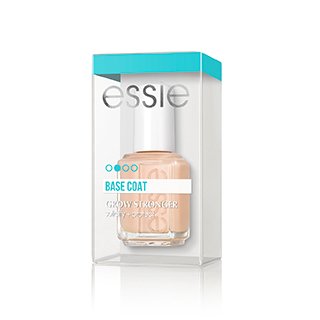 essie
grow stronger
<style type="text/css"> p.p1 {margin: 0.0px 0.0px 0.0px 0.0px; font: 12.0px 'Lucida Grande'; colour: #000000} </style> <p class="p1">essie&reg; grow stronger base coat is formulated with Ginkgo Biloba, vitamin E and minerals that leave nails feeling stronger and protected.</p>
---