go to content
sign out
tips & trends
the perfect essie care products for your nail type
we broke down the 4 basic nail types and paired each one with an essie care product. It's the art of the manicure. perfected.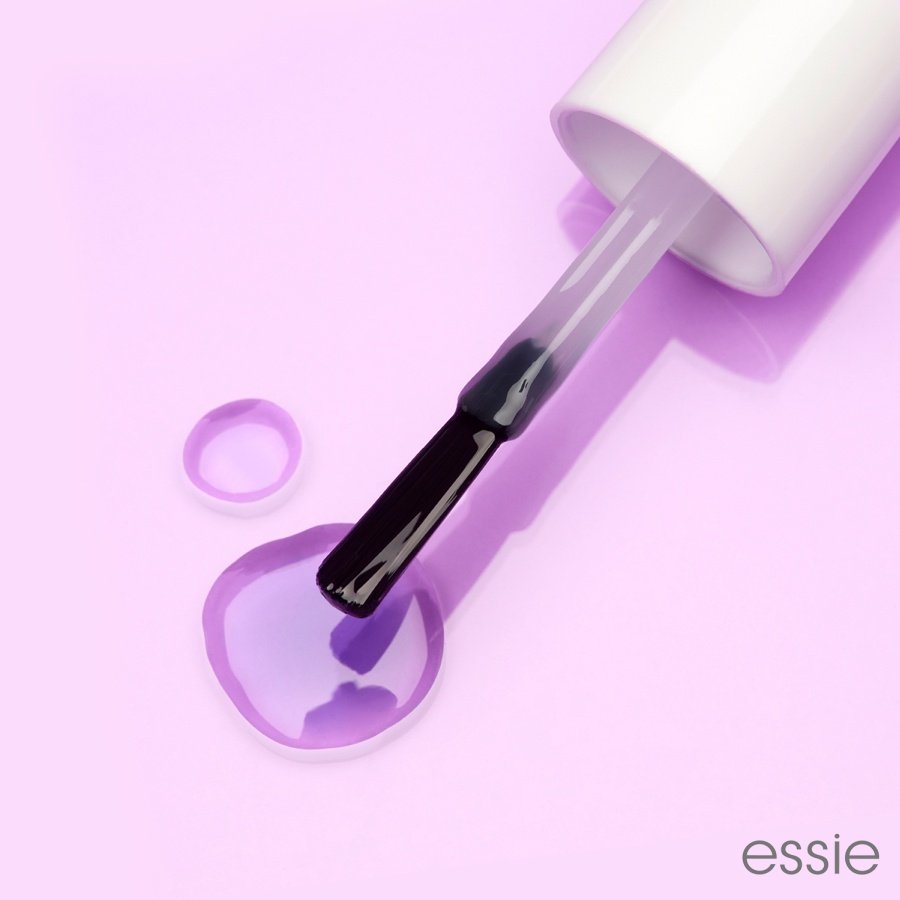 after picking out your favorite color at the nail salon for that well-deserved mani/pedi, a salon professional will usually line up a base coat and top coat for before and after your color application. choosing the right base and top coat can depend on your nails or desired finish – and in some cases, essie has products in which you may not need either! choosing the right base and top coat for your nails is just as important as choosing the right products for your hair and skin; different nail types have different needs. so we broke down the 4 basic nail types and paired each one with an essie care champion that could be right for your essie stash at home.

1. normal nails: if you've got normal nails, you likely have smooth nail beds that resist chipping, bend slightly under pressure without snapping, and grow easily. this nail type still needs protection from stains and a longwearing glossy base can always help extend the length of your manicure, so reach for here to stay; basecoat to get that perfect, smooth base that still ensures lengthy wear. to top it off, invest in a fashion week favorite, the speed setter top coat, for a high-gloss shine that dries in less than a minute.

2. ridged nails: we've all seen ridged nails - those irritating little grooves that appear on nails for any reason-environmental stress, damage, genetics (sigh), or most commonly, age (no sighing here, celebrate it!) as we age, our nails thicken and retain less moisture, which causes re-growth with ridges. while we can't reverse this, there are ways to conceal ridges and prevent future ones. the very best base coat for this? smooth-e. it fills in ridges, and also contains ceramide, proven to hydrate and prevent moisture loss. pair this with the speed.setter top coat, a slightly thicker top coat formula that helps smooth over any remaining ridges on the nails to finish with a glass like shine.

3. dry nails: dry nails are slightly chalky, and may potentially have a few white spots. their structure is brittle, and quick to snap at the tip. the causes for a nail like this can be overuse or abuse of nail enhancement products like acrylics, environmental triggers like cold weather, or genetics (double sigh). for these nails, the best treatment would be a moisturizing polish like all-in-one, which is a base and top coat. this champion of multi-use is infused with argan oil, and is a double whammy that you apply before and after your color.

you may also want to try our essie treat love & color nail polishes – our advanced care color + strength. stronger nails in just one week in a range of caring essie colors – so your nails can repair without going bare. no base or top coat needed.

4. weak nails: beyond just bending way too easily, weak nails peel, and are sometimes sensitive to touch or temperature. if this sounds like your nails, then all-in-one base coat is the solution. formulated with strengthening biotin, strong start is a color adhesive and fortifier in one. and what better top coat than no chips ahead the best topcoat would be no chips ahead. this longwear topcoat also has a thinner consistency that will bend with your nails to extend the life of your mani

cuticle care: and every obsessie knows the absolute holy-grail care product for all nail types is the apricot cuticle oil, which instantly conditions and moisturizes for nourished cuticles and strengthened nails. remember: whether normal, ridged, dry, or weak, all nails deserve love & polish. obsess with ours!
---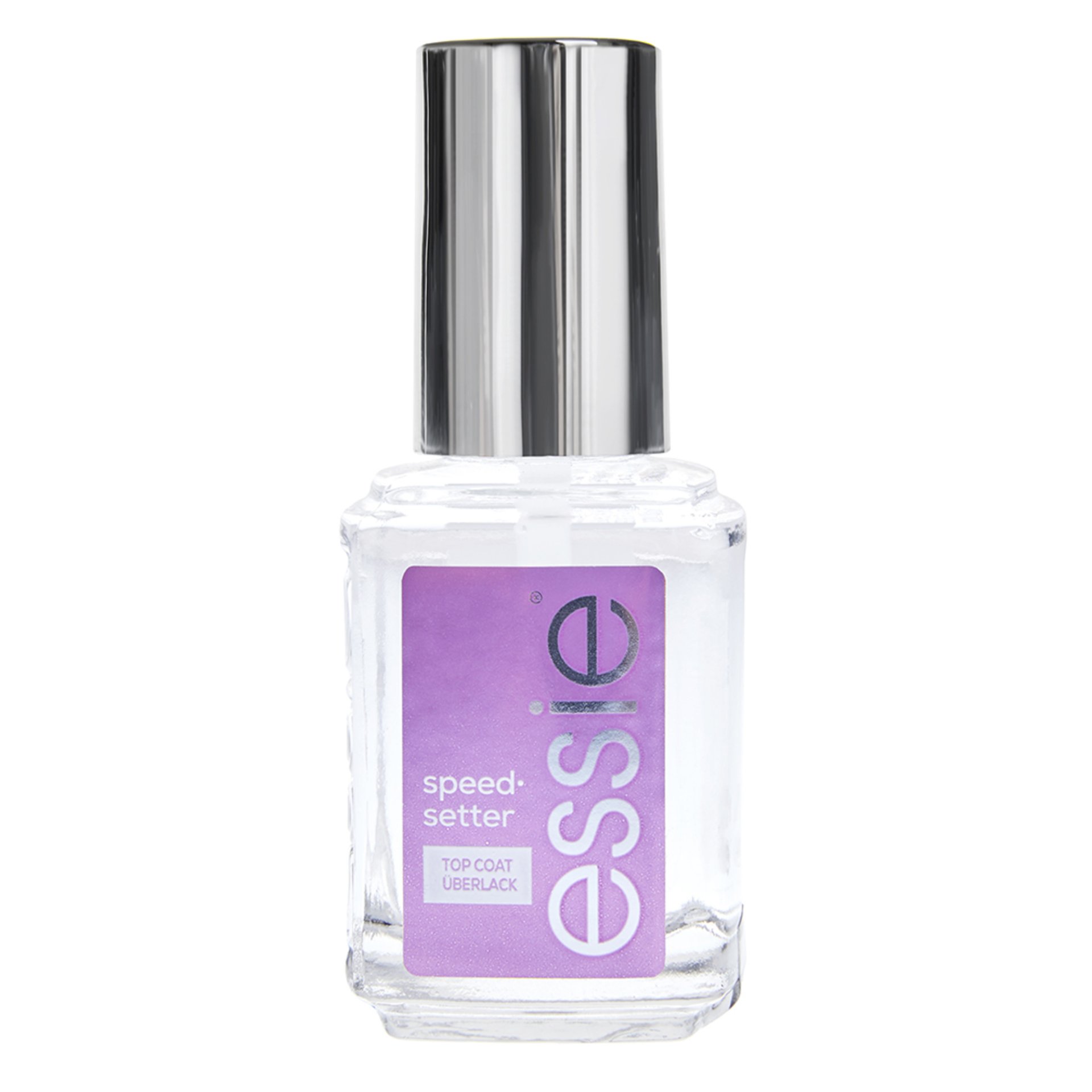 nail care
speed setter
<style type="text/css"> p.p1 {margin: 0.0px 0.0px 0.0px 0.0px; font: 12.0px 'Lucida Grande'; colour: #000000} </style> <p class="p1">for a perfect high-shine finish in record time, essie speed.setter is top coat and quick dry top coat in one cutting-edge formula.<span class="Apple-converted-space">&nbsp; </span>This high performance top coat dries in under a minute, and works with any essie enamel polish for an ultra-shiny finish!</p>
---