go to content
sign out
tips & trends
DIY French manicure: how to do a french manicure at home
The French manicure has been a firm favourite since the 70s, but it's recently made a re-appearance in modern fashion. It's characterised by a nude or pink base and a thin white tip, creating a look that's subtle, simple and versatile. In fact, the French manicure was reportedly first invented as a neutral nail style that actresses wouldn't have to change between jobs. While the colours might be fairly straightforward, application is everything, so we've put together a few tips on how to nail (pun intended) the perfect French manicure at home.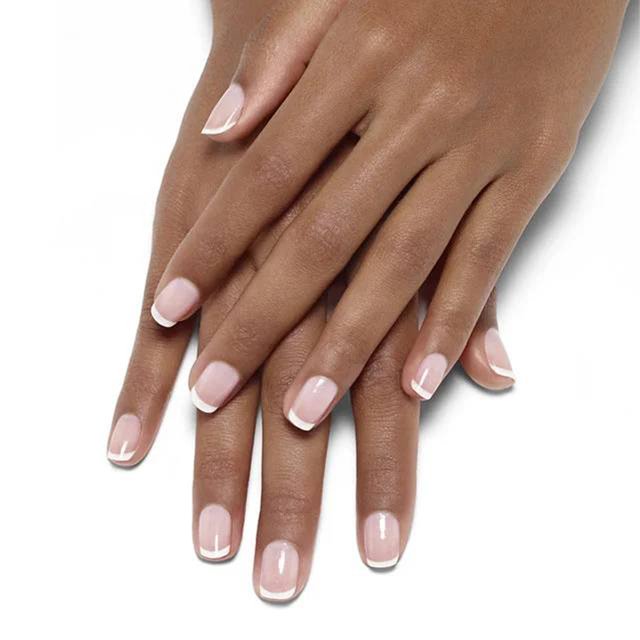 Discover our 5 step guide on how to do a French manicure
step 1: cuticle care
Regular nail makeovers can take their toll on the surrounding skin, so it's vital to make sure you're taking proper care of your cuticles. Cuticle oil can help hydrate the sensitive skin in that area while also increase circulation, which in turn stimulates nail growth. Our Apricot Cuticle Oil provides instant moisture and conditioning while avoiding any greasy aftermath. Massage it into your nailbeds and cuticles twice a day and let it dry naturally before washing your hands.
step 2: prep your nails
A good manicure needs a solid base to work from – so make sure you don't just dive straight into the polish without the proper prep! The first step is to make sure your nails are clean and dry. Then, you can opt to add in a treatment of your choice. Different nails have different needs; those who notice frequent snapping or breakage might benefit from our all in one, while anyone looking to prolong their manicure would love Here To Stay Base Coat, which also helps prevent nail staining.
It's also a good idea to start with a base coat that gives you a smooth surface to apply polish to while also protecting your natural nails.
step 3: think pink!
Next, it's time to get to your first polish! The pink you pick can make a big difference to the overall look of your French manicure. We recommend the Mademoiselle pale pink polish for a grown-up and elegant look that's loved by nail techs all around the world. You can even see how it looks on with our Virtual Try-On Salon. It comes with a high-shine finish for a little extra glam in your everyday and the easy-glide brush helps you get an even, professional-looking finish at home. Apply two even coats and let your polish dry before moving on to the next step. Don't be tempted to skip the second coat – that's what helps ensure a smooth and streak-free finish.
step 4: the finish line
The essential step in any French manicure is the fine white line swept across the top of each nail. Figuring out how to do French tips can be tricky at first, so we recommend you try starting at one side and drawing a quick, sweeping line to just past the centre. Our Blanc white nail polish offers full coverage and comes with the same easy-glide brush so it's easy to create impressively sleek lines in no time. Apply to each nail and let your polish dry again.
step 5: shine & seal
Don't be tempted to skip the final step – this is what gives your manicure that glossy, glamorous look. Applying a top coat helps seal in your polish and protects you from chipping and flaking while also adding extra shine to your look. For the impatient, our Speed Setter Quick Dry Top Coat dries in under one minute and gives an ultra-shiny finish. For those looking for added protection for their nails, the all-in-one top coat gives that gloss while also helping to strengthen your nails.
Think you're ready for your first DIY French manicure? Get started straight away with essie's French manicure gift set, containing our mademoiselle pink polish and our blanc white polish.
---
shop this post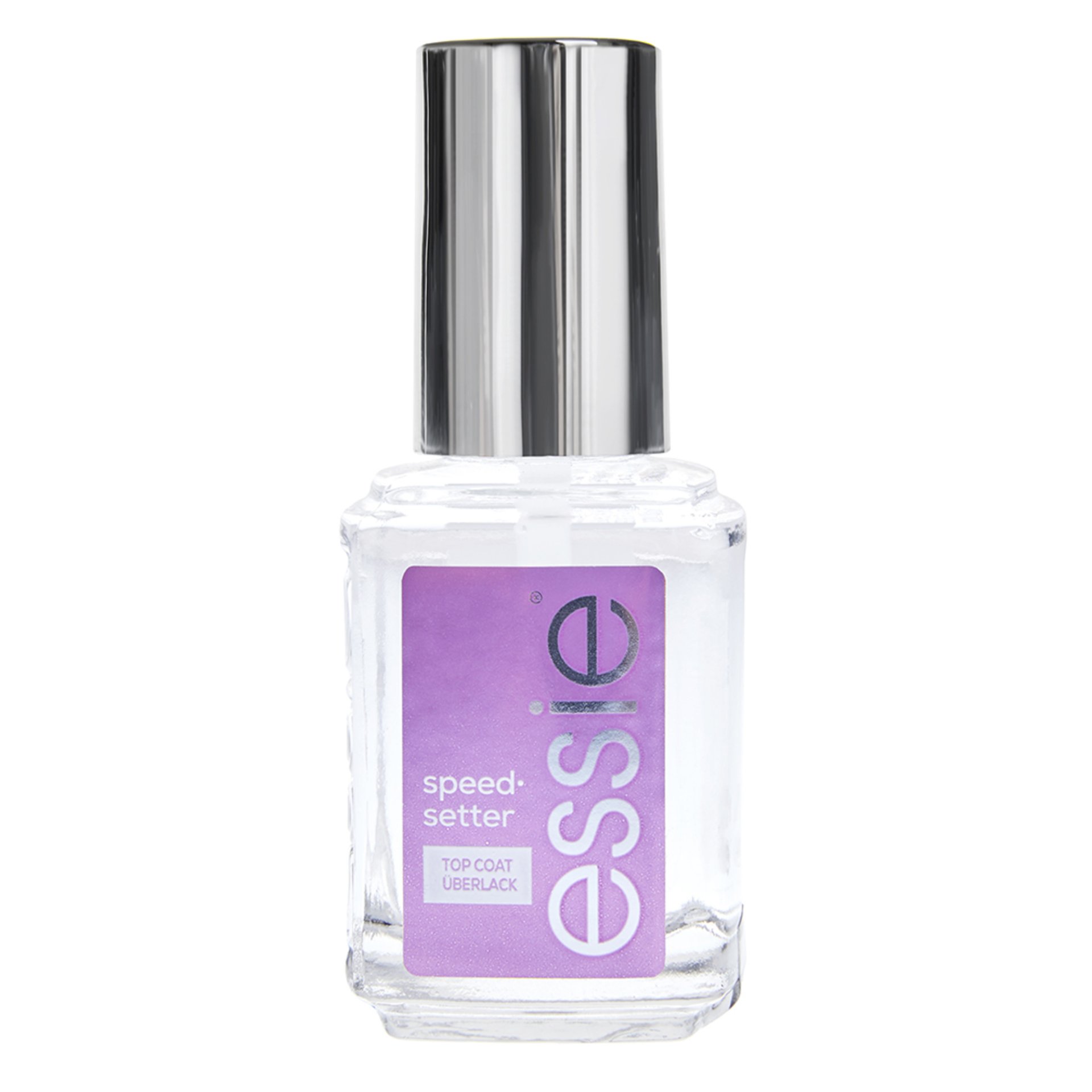 nail care
speed setter
<style type="text/css"> p.p1 {margin: 0.0px 0.0px 0.0px 0.0px; font: 12.0px 'Lucida Grande'; colour: #000000} </style> <p class="p1">for a perfect high-shine finish in record time, essie speed.setter is top coat and quick dry top coat in one cutting-edge formula.<span class="Apple-converted-space">&nbsp; </span>This high performance top coat dries in under a minute, and works with any essie enamel polish for an ultra-shiny finish!</p>
---