go to content
sign out
nail art
rock it in geode nail art
discover a hidden gem with this geode-inspired nail art design using a rainbow of purples and blues with a touch of glitter.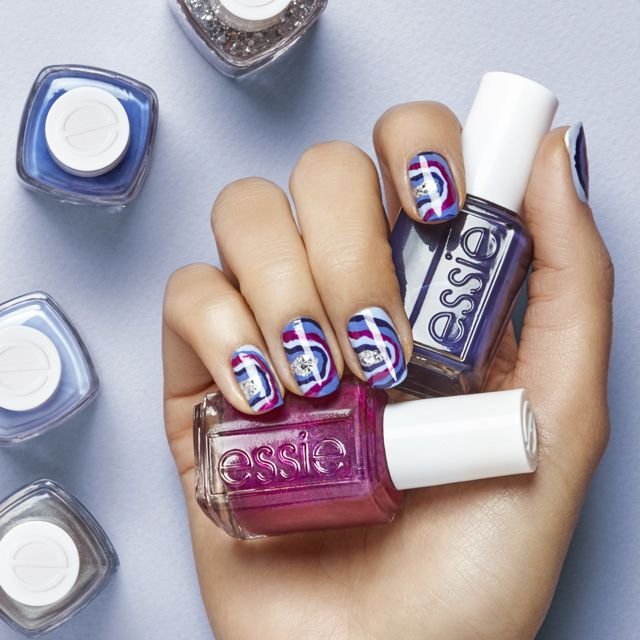 step 1: hydrate with apricot oil.
step 2: clean then prep nails with your favorite essie base coat.
step 3: polish the nail with two coats of bikini so teeny.
step 4: using a liner brush dipped in no more film, draw an ""c"" shape around the outer side of the nail. pro tip: roll the brush in your fingers while drawing so the lines have a more natural curve.
step 5: repeat using pret-a-surfer and jamaica me crazy as you work towards the center of the ""c"" shape. allow for some of the bikini so teeny to peek through.
step 6: repeat the order of colours again until you reach the center of the ""c"".
step 7: using no place like chrome, fill in the open space. let it dry and dot with a layer of set in stones.
step 8: top with a coat of essie gel•setter™.
---
shop this post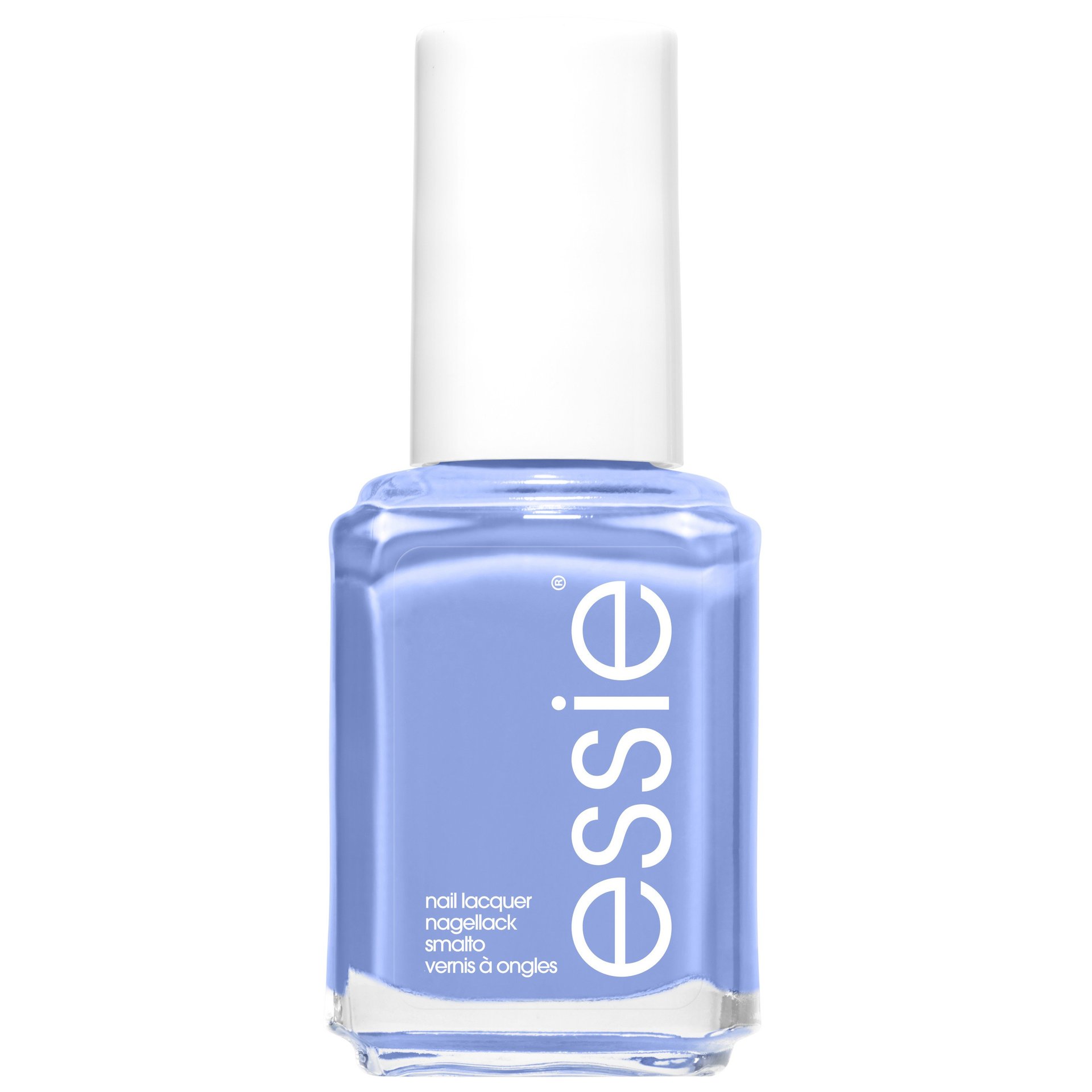 enamel
bikini so teeny
<p>daring meets darling in pretty yet provocative cornflower blue. this sparkling nail polish bares it all with a wink and a smile and no strings attached.</p><p><strong><span>essie enamel product benefits:</span></strong></p> <ul style="list-style-type: disc;"> <li><span>extensive colour palette with hundreds of shades&nbsp;</span></li> <li><span>high, glossy shine finish&nbsp;</span></li> <li><span>provides flawless coverage along with outstanding durability&nbsp;</span></li> <li><span>our exclusive easy glide brush for quick, even professional application on nails</span></li> </ul>
---