go to content
sign out
nail art
party plaid nail art
deco your fingertips in contrasting shades of coral, lavender, maroon, and deep violet.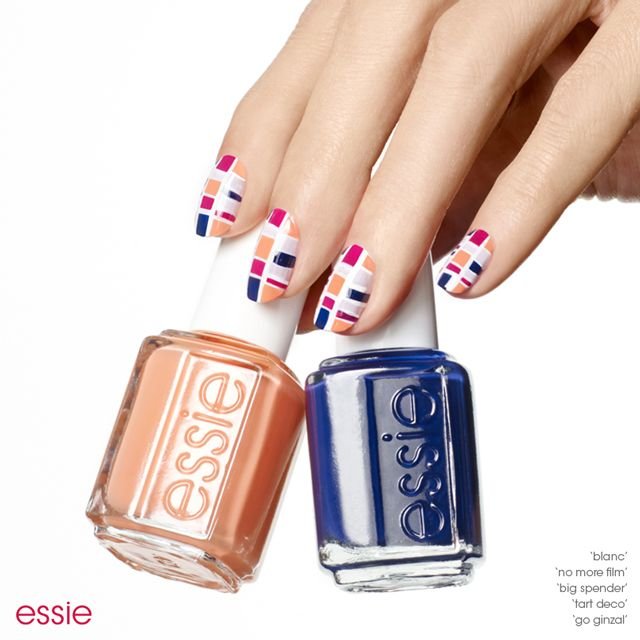 step 1: hydrate with apricot cuticle oil.
step 2: clean and prep nails with an essie base coat.
step 3: start with 2 coats of go ginza. let dry.
step 4: using a striper tool or nail tape, make two medium lines vertical lines from the base to the tip of each nail. apply 3 thinner horizontal lines intersecting the vertical lines to make grids.
step 5: fill in the grids randomly with no more film, big spender, and tart deco.
step 6: shine + seal with any essie top coat.
---
shop this post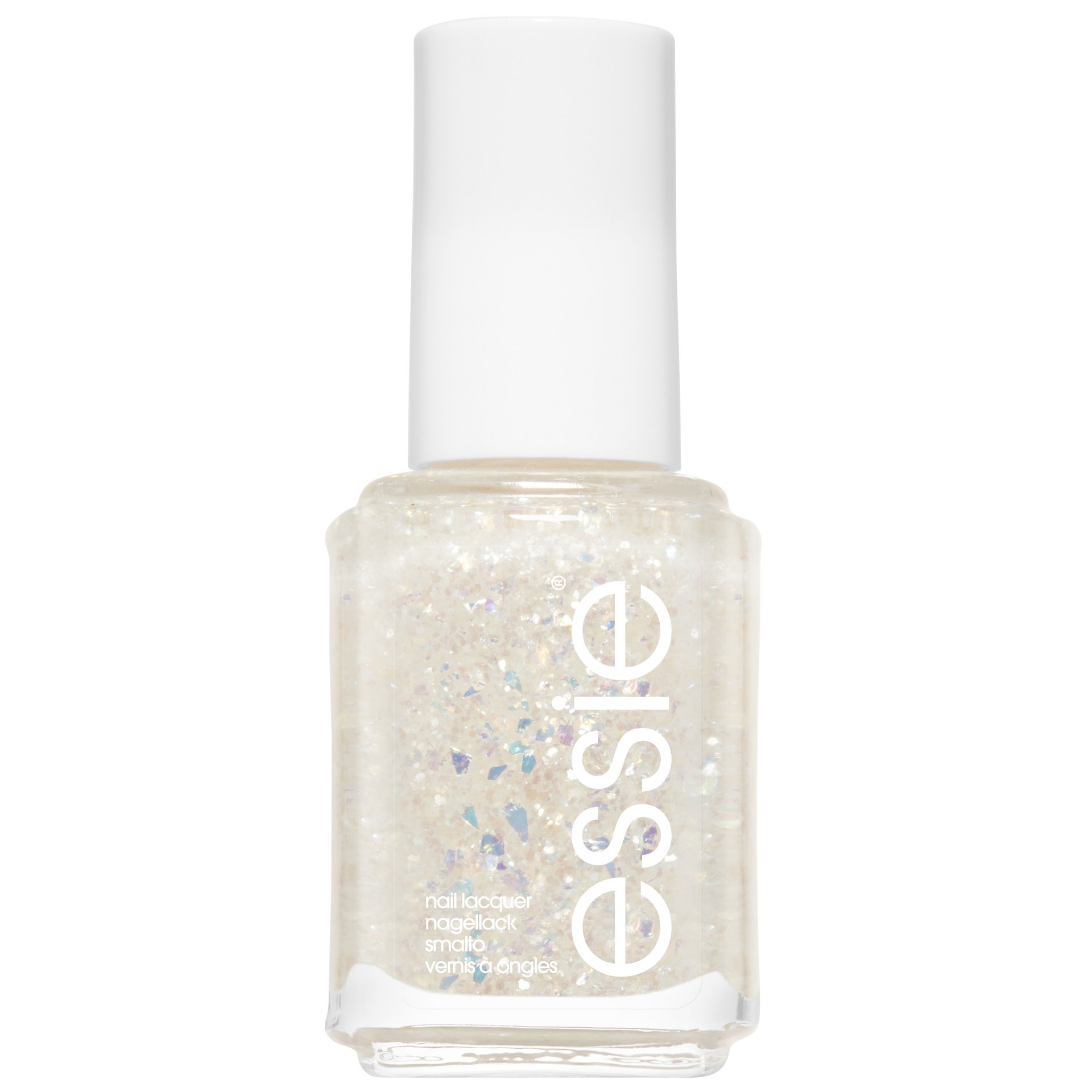 essie
sparkle on top
<p>let it shine! positively incandescent, electrifying holographic pink top coat puts you in the spotlight, wherever you go.</p><p><strong><span>essie enamel product benefits:</span></strong></p> <ul style="list-style-type: disc;"> <li><span>extensive colour palette with hundreds of shades&nbsp;</span></li> <li><span>high, glossy shine finish&nbsp;</span></li> <li><span>provides flawless coverage along with outstanding durability&nbsp;</span></li> <li><span>our exclusive easy glide brush for quick, even professional application on nails</span></li> </ul>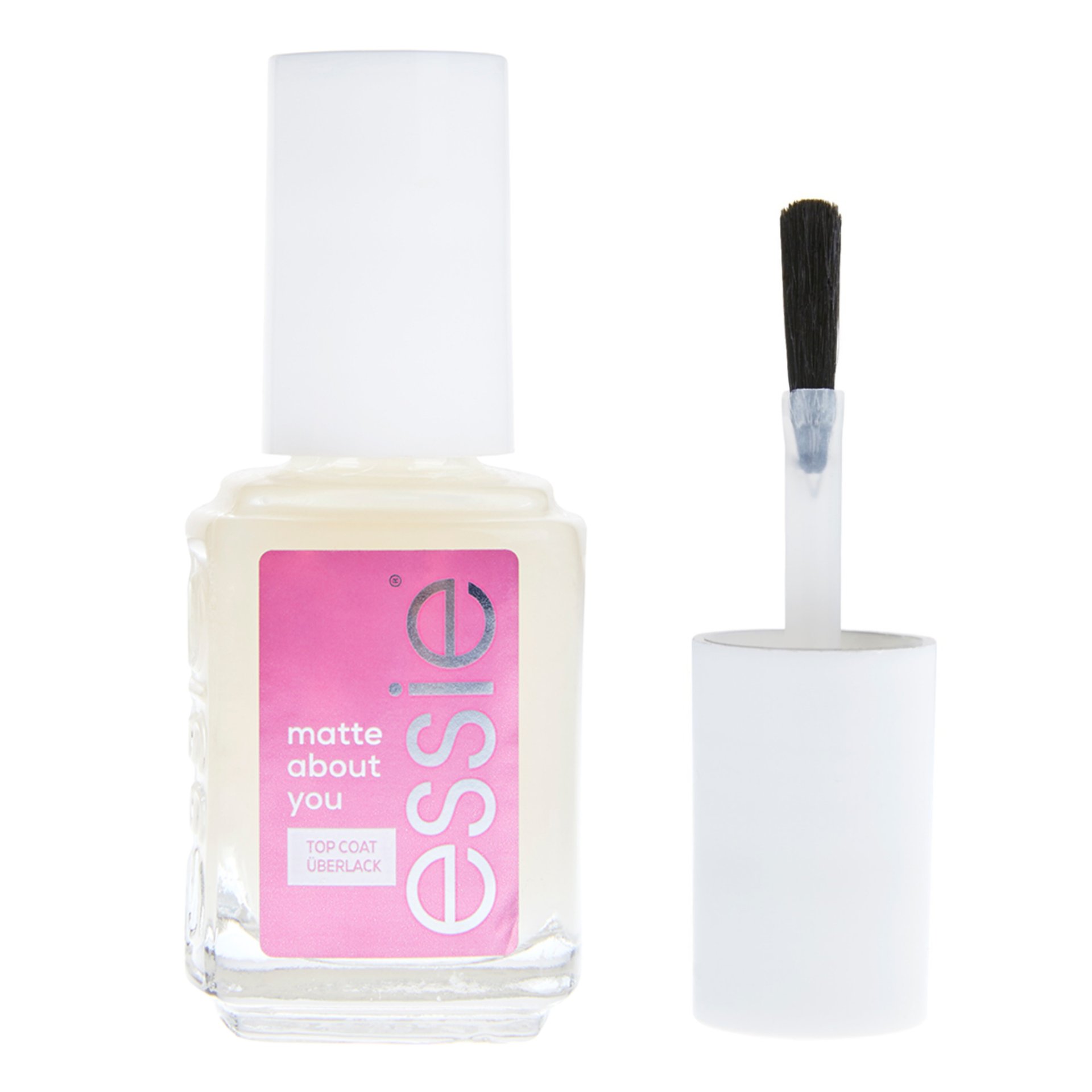 nail care
matte about you
<style type="text/css"> p.p1 {margin: 0.0px 0.0px 0.0px 0.0px; font: 12.0px 'Lucida Grande'; colour: #000000} </style> <p class="p1">Instantly transform colour from high-gloss to matte with this essie&reg; matte about you top coat.<span class="Apple-converted-space">&nbsp; </span>The smooth, matte finish can be used with any essie enamel polish.</p>
---