go to content
sign out
nail art
neutral marble nail art
marble nail art design featuring neutral shades with a hint of metallic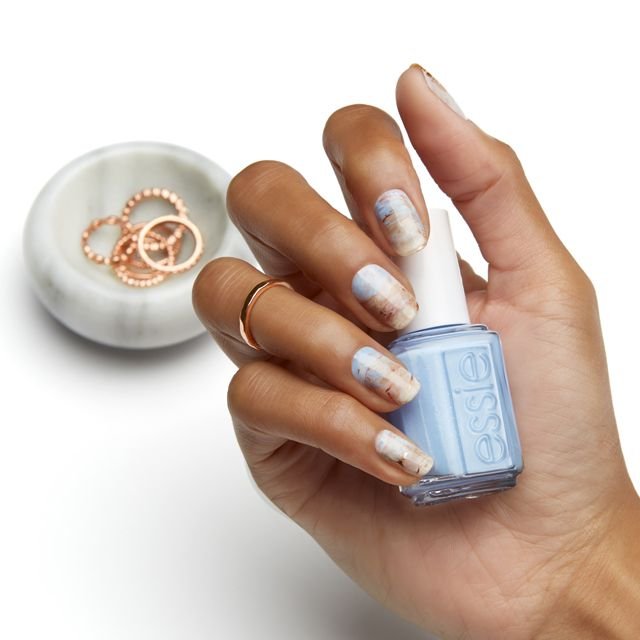 1. apply a thin layer of essie colour corrector for nails
2. use a medium width striping brush to apply small pools of bikini so teeny, penny talk and sand tropez.
3. use a clean brush to lightly swirl these shades together to achieve a marble pattern.
4. use a smaller striping brush in marshmallow to paint thin lines to add some detail to the marble.
5. apply your favorite topcoat before it dries to help blend the colours even more.
---
shop this post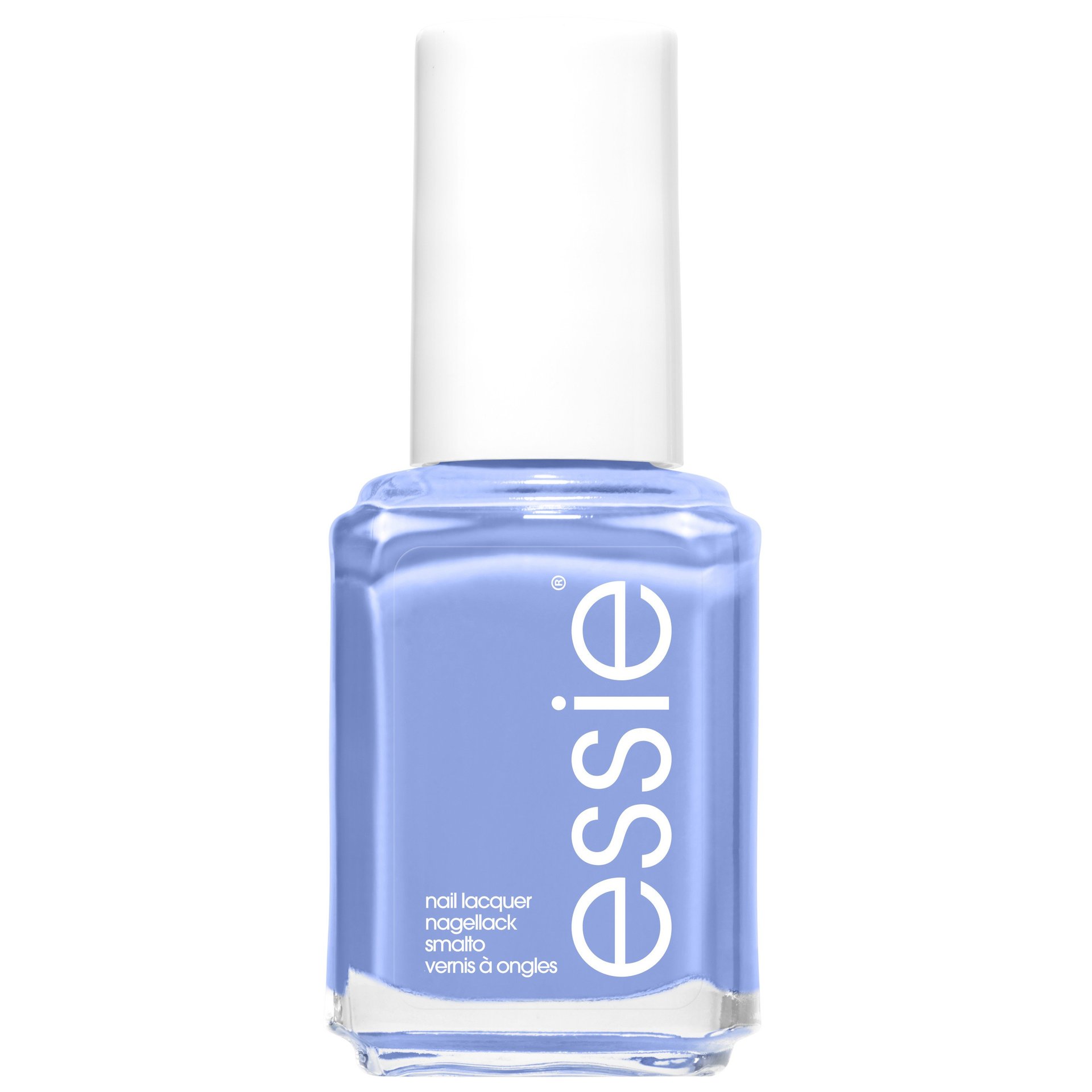 enamel
bikini so teeny
<p>daring meets darling in pretty yet provocative cornflower blue. this sparkling nail polish bares it all with a wink and a smile and no strings attached.</p><p><strong><span>essie enamel product benefits:</span></strong></p> <ul style="list-style-type: disc;"> <li><span>extensive colour palette with hundreds of shades&nbsp;</span></li> <li><span>high, glossy shine finish&nbsp;</span></li> <li><span>provides flawless coverage along with outstanding durability&nbsp;</span></li> <li><span>our exclusive easy glide brush for quick, even professional application on nails</span></li> </ul>
---