go to content
sign out
nail art
mind the gap nail art
it's getting groovy with nail art featuring our winter 2016 collection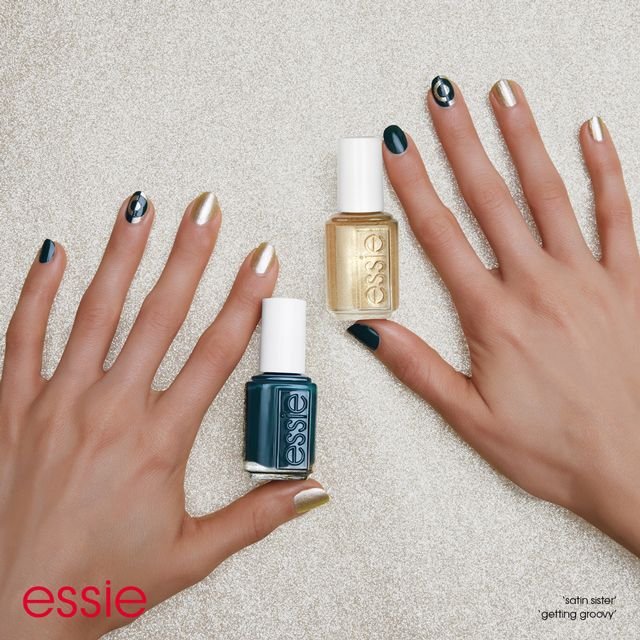 step 1: after a thin layer of essie base coat, apply two coats of getting groovy.
step 2: using a striping brush, create one thin line of satin sister down the center of the nail.
step 3: outline two concentric circles, centered on the line.
step 4: fill in opposite sides of the design with satin sister, creating an alternating pattern of green and gold. Seal with essie top coat.