go to content
sign out
nail art
made of stars nail art
party with the stars in this bright, bold nail art design that's cute and colourful for any celebration.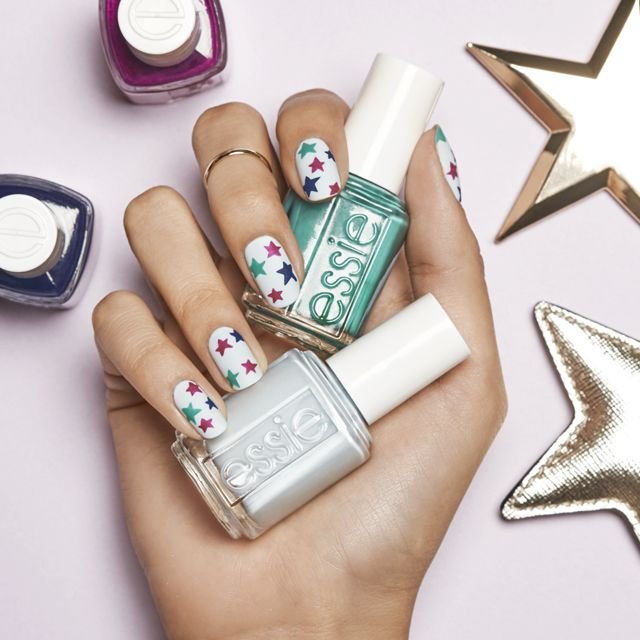 step 1: hydrate with apricot cuticle oil.
step 2: clean then prep nails with your favorite essie base coat.
step 3: apply two coats of find me an oasis.
step 4: using a fine detail brush dipped in jamaica me crazy, draw stars on the nail and fill in.
step 5: repeat with naughty nautical and midnight cami.
pro tip: each nail should look different. it's recommended to have 5-6 stars on the thumb and 3-4 on the pinky.
step 6: shine and seal with gel•setterTM topcoat.
---
shop this post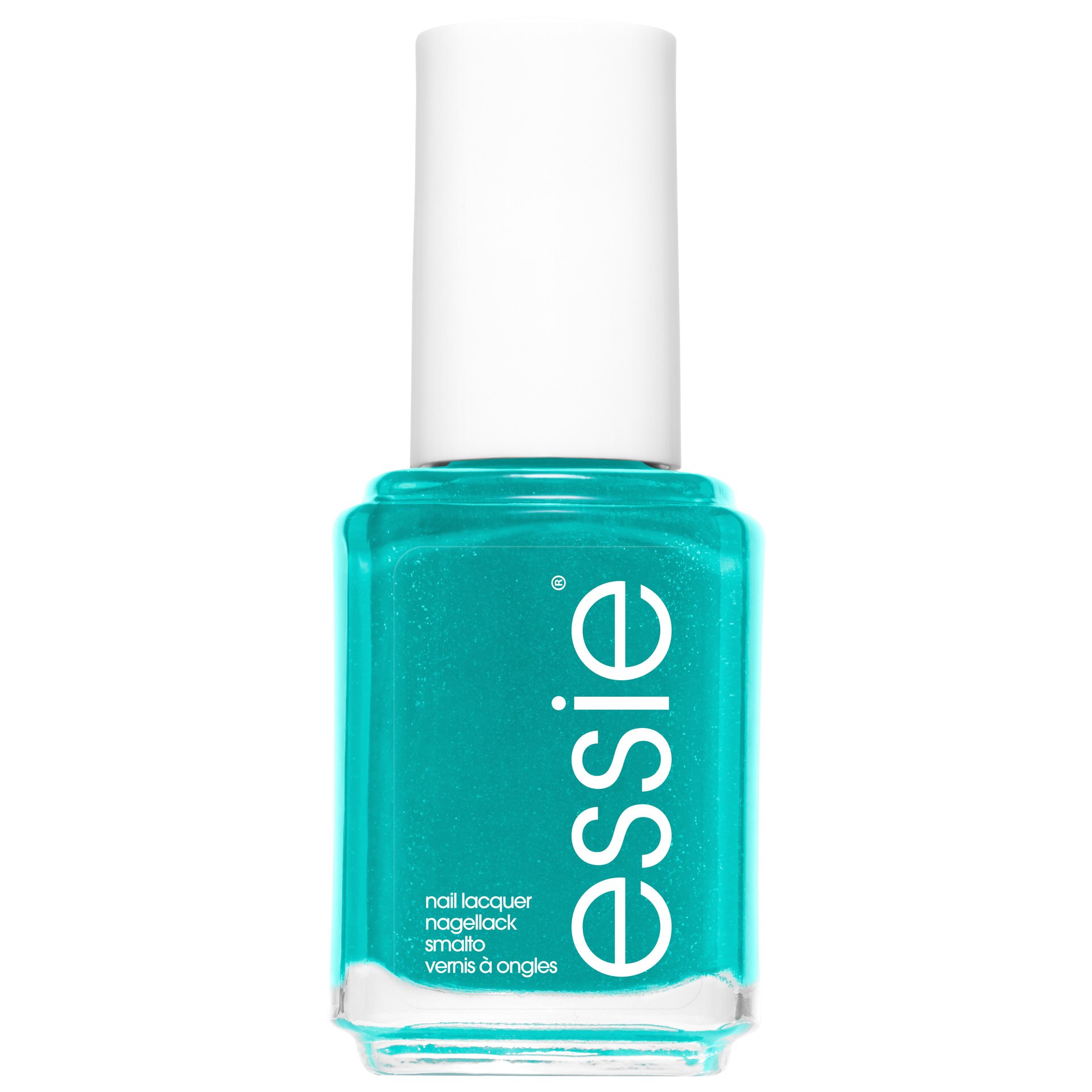 enamel
naughty nautical
<p>sail the sexy seas and chart a course for adventure in this shimmering, brilliant blue-green nail polish. naughty never looked so nice.</p><p><strong><span>essie enamel product benefits:</span></strong></p> <ul style="list-style-type: disc;"> <li><span>extensive colour palette with hundreds of shades&nbsp;</span></li> <li><span>high, glossy shine finish&nbsp;</span></li> <li><span>provides flawless coverage along with outstanding durability&nbsp;</span></li> <li><span>our exclusive easy glide brush for quick, even professional application on nails</span></li> </ul>
---