go to content
sign out
tips & trends
how to dry nails faster
So, you've decided on a colour and started to paint your nails, but you've got things to do and places to go – you can't just sit around all day waiting for your nails to dry. But they don't seem to be drying as fast as you'd like them to.

What can you do? There are ways to dry your nails faster, and we'll explore some of them here, as well as looking at the quick dry polish we offer, too. To find out everything you need to know about how to dry nails fast, read on.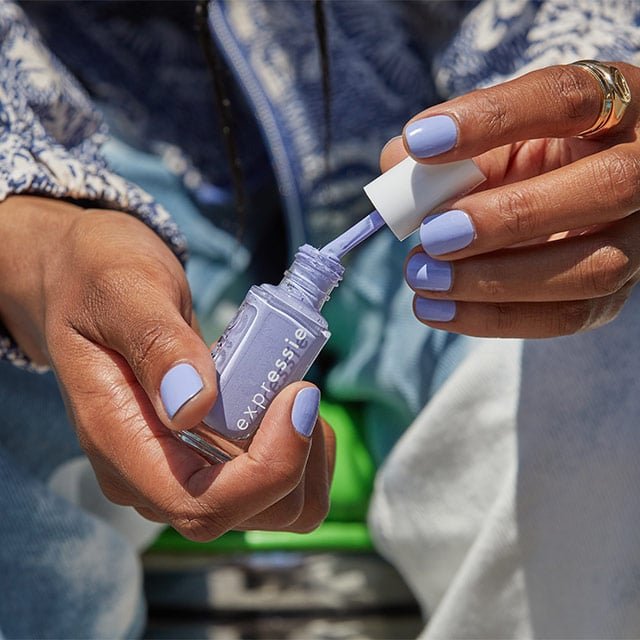 Discover our top 3 tips for drying nails faster
How long does nail polish take to dry?
The amount of time nail polish takes to dry depends on a number of factors, from the finish of the polish to the thickness of the layer you apply, while some polishes are designed to dry faster than others, too.
If you want nail polish that dries in about a minute, don't miss essie's quick dry polish: espressie! Available in a range of popular colours, it's not only convenient but looks great too, and it's easy to apply with the bespoke angled brush.
How to dry nails faster
To get your nails to dry faster, there are a few things you can try out. It might sound obvious, but it's best to apply thin coats rather than thick coats, as they dry faster, and applying an even coat will also help, while cooling your nails can actually be useful too!
To make your nails dry faster, run them under cold water or place them in icy water – or use the hair dryer. A blast of cool air on a lower power setting (to avoid drying out your cuticles) can do the trick as well. Other ways to help dry nails faster include avoiding older nail polish, as it's likely to be thicker and more sticky, and washing your hands before application to remove any oils from your nails, which can prevent the polish from adhering properly.
Despite these quick-dry tips, it might be wise to wait a little while before you start touching things and using your hands again after you've recently applied nail polish. You don't want to smudge it and undo all of your hard work, after all.
Try a quick-dry nail polish instead!
So, how long does nail polish take to dry? It depends on the nail polish you go for! Sure, you can use cold water on your nails if you like, but alternatively, you could use our expressie nail polish, which dries in about a minute.
It's available in 20 different colours, and with our first ever angled brush, it's easy to apply our nail polish too – even with your non-dominant hand! Not only that, but expressie has a vegan formula with no animal by-products or ingredients
We've got an expressie polish for every occasion, so whether you want an exciting pink like crave the chaos for a night out or something softer like crop top & roll, you're sure to find the right colour for you – and you won't have to wait ages for it to dry, either!
Why not take a look at our full range right here? You might find your new favourite shade.
---
shop this post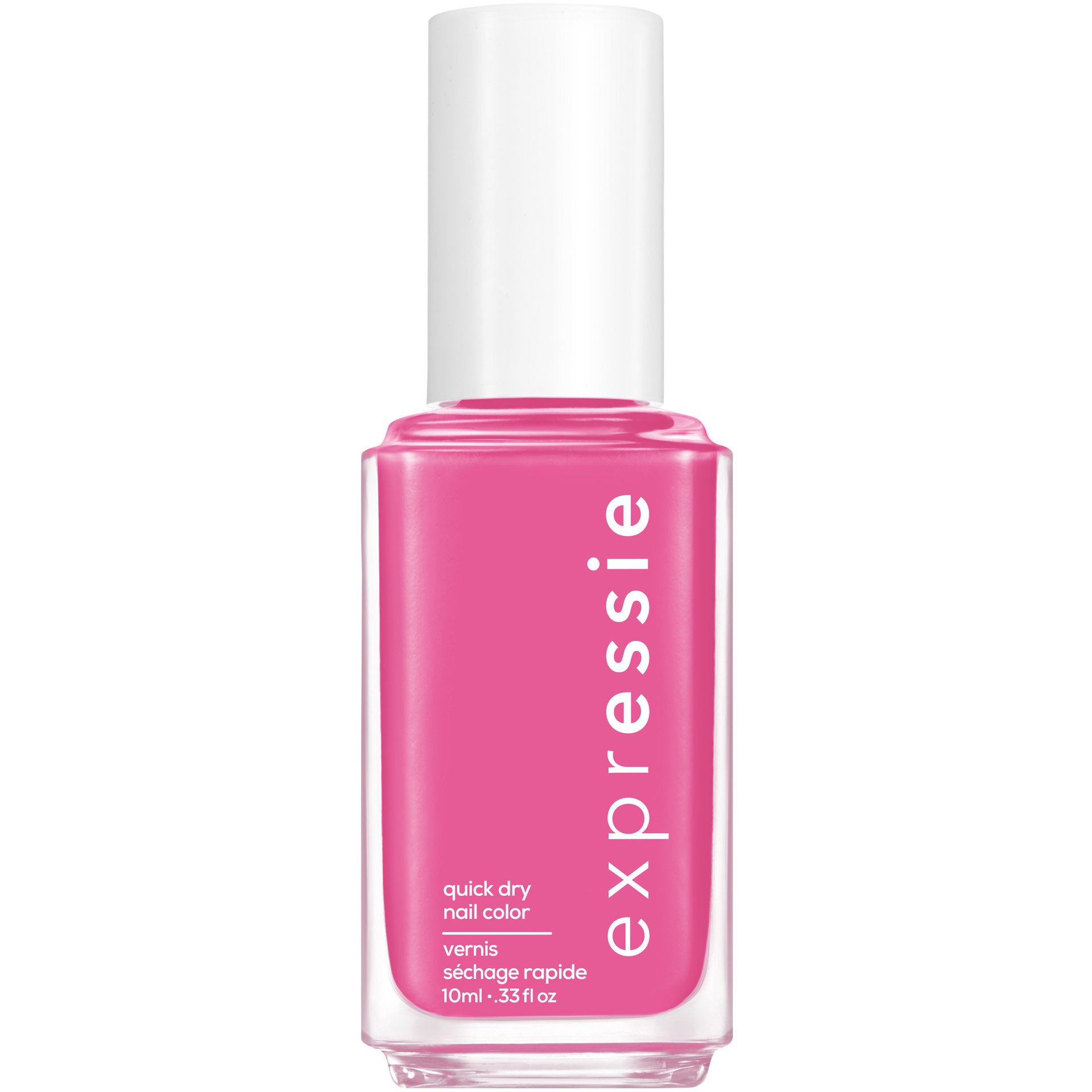 quick-dry
trick clique
<p>your ride-or-die friends are down for anything, especially trick clique, a vibrant hot pink quick dry nail polish with blue undertones that's worth the hype.</p><p><strong>about the expressie quick-dry nail polish range</strong></p> <p>The expressie; the only quick dry nail polish worthy enough to carry the essie name.</p> <p><strong>Expressie benefits:</strong></p> <ul style="margin-top: 0cm; list-style-type: disc;"> <li style="margin-left: 0cm;"><span>Quick dry formula which dries in a minute so you can seize the moment and not wait around for your nails to dry!</span></li> <li style="margin-left: 0cm;"><span>Intense rich colour with high coverage, Essie is a professional Nail Expert so if you are looking for the perfect manicure we will deliver</span></li> <li style="margin-left: 0cm;"><span>Bespoke angled brush for quick, easy and smooth application. This brush is designed specifically for the application to be fast combined with the quick dry formula means this fast dry product WORKS!</span></li> <li style="margin-left: 0cm;"><span>High shine with a glossy finish for high shine nails - just like a manicure! - Professional long-lasting and chip resistant formula for the best manicure in minutes!!</span></li> <li style="margin-left: 0cm;"><span>20 on trend colors so you are guaranteed to find the nude nail polish or red nail polish you've been dreaming of! </span></li> <li style="margin-left: 0cm;"><span>Vegan Formula</span></li> </ul>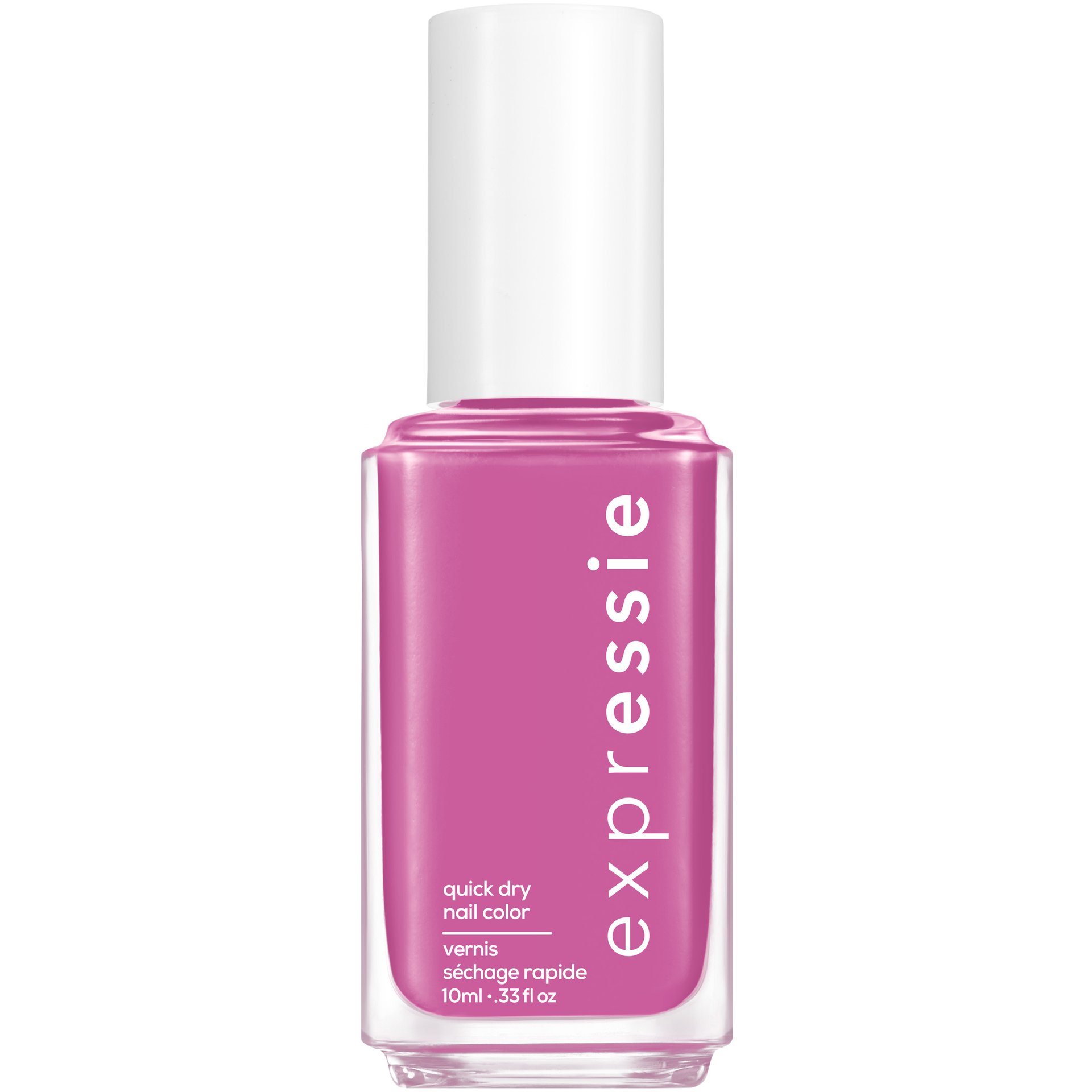 quick-dry
thumb surfing
<p>beaches closed? no where to go? how about you take a nice scroll? thumb surfing is a creamy orchid pink quick dry nail polish with a full coverage gloss finish.</p><p><strong>about the expressie quick-dry nail polish range</strong></p> <p>The expressie; the only quick dry nail polish worthy enough to carry the essie name.</p> <p><strong>Expressie benefits:</strong></p> <ul style="margin-top: 0cm; list-style-type: disc;"> <li style="margin-left: 0cm;"><span>Quick dry formula which dries in a minute so you can seize the moment and not wait around for your nails to dry!</span></li> <li style="margin-left: 0cm;"><span>Intense rich colour with high coverage, Essie is a professional Nail Expert so if you are looking for the perfect manicure we will deliver</span></li> <li style="margin-left: 0cm;"><span>Bespoke angled brush for quick, easy and smooth application. This brush is designed specifically for the application to be fast combined with the quick dry formula means this fast dry product WORKS!</span></li> <li style="margin-left: 0cm;"><span>High shine with a glossy finish for high shine nails - just like a manicure! - Professional long-lasting and chip resistant formula for the best manicure in minutes!!</span></li> <li style="margin-left: 0cm;"><span>20 on trend colors so you are guaranteed to find the nude nail polish or red nail polish you've been dreaming of! </span></li> <li style="margin-left: 0cm;"><span>Vegan Formula</span></li> </ul>
---