go to content
sign out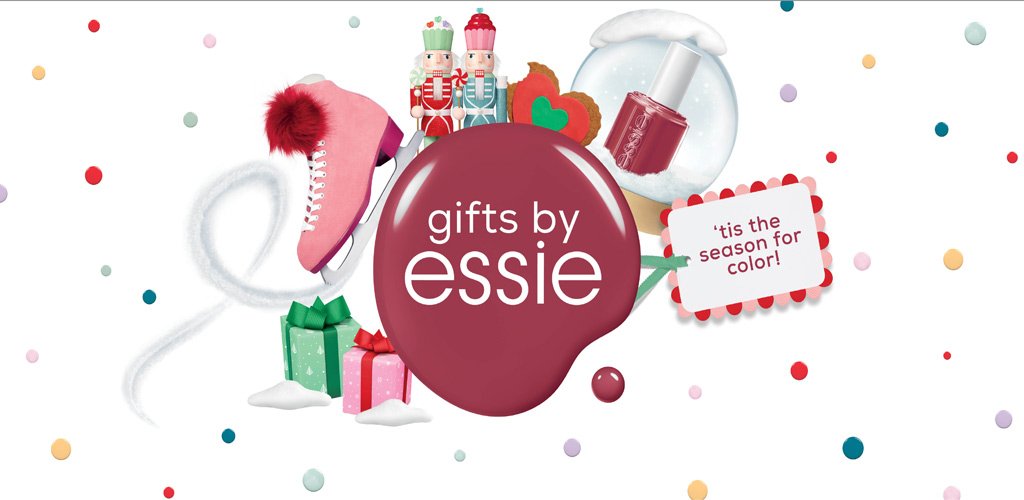 christmas nail polish sets
Discover our range of Essie gifts, perfect for every occasion. Treat yourself or a loved one
Nail Kit
6 piece discovery set
unlock a world of wonder that captures a world of colour. fall in love with our best sellers and get #obsessied! Our Discovery Set features: ballet slippers: a soft, classic pale pink polish graced with a subtle, sheer finish that is iconic and fit for a queen. mint candy apple: a dreamy pastel polish that offers full coverage and and on trend mani. gel couture rock the runway: rock the runway is the perfect stand out red that gives you the look of a salon gel manicure from the comfort of your own home. gel couture top coat: this high shine top coat seals your gel colour, giving a dazzling glossy finish and helping to make your mani last longer. expressie air dry: get quick dry on the fly with this fast drying dusty blue polish that features an angled brush designed to provide easy application on both hands. apricot oil (care): nourishing & caring, apricot oil softens and moisturises your cuticles for the perfect frame for your mani.
view details
Nail Kit
all your nails need 4 piece routine set
nail your routine with our essie essentials. all your nails need features: fishnet stockings: elegant yet bold, fishnet stockings is sure to get all the attention eternal optimist: classic and simple, eternal optimist is the perfect everyday nude with a hint of pink all in one top & base coat: strength and shine from top to bottom, all in one can be used both under and over your polish. apricot oil: nourishing & caring, apricot oil restores and softens your cuticles for perfect nail beds.
view details