go to content
sign out
nail art
into the wild nail art
venture off the beaten path with this one-of-a-kind zebra print. even sophistication has a wild side!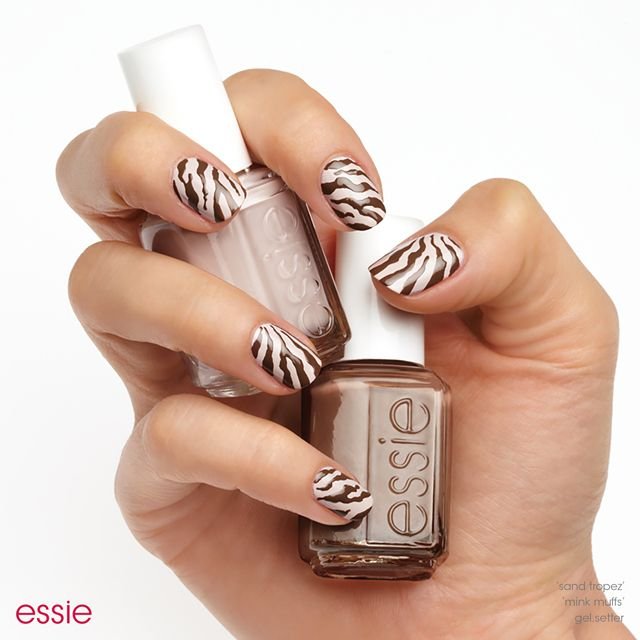 step 1. hydrate with apricot cuticle oil.
step 2. clean then prep nail with an essie base coat or treatment.
step 3. apply 2 coats of urban jungle and allow to dry.
step 4. using a nail art detailing brush, draw a zebra stripe with fierce, no fear. begin your stripe at the right corner of nail near the cuticle, widening the stripe as your reach the right tip of the nail. add a second stripe the same way.
step 5. continue adding more stripes with fierce, no fear, radiating out from the right corner of the nail.
step 6. shine + seal with an essie top coat.