go to content
sign out
nail art
haute for halloween nail art
flaunt an elegant halloween nail art look with a chic coral twist and understated black and white accents.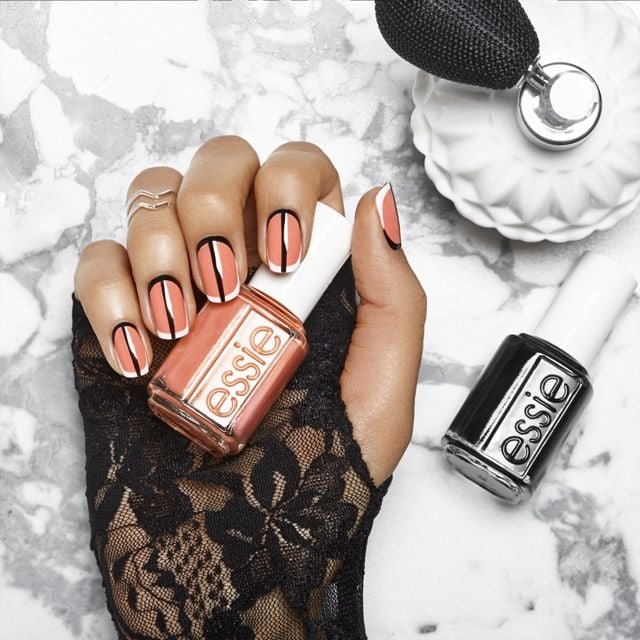 step 1: hydrate with apricot cuticle oil.
step 2: clean then prep nails with your favorite essie base coat.
step 3: apply two coats of tart deco.
step 4: usinga liner brush dipped in blanc, draw a thin french tip on the nail.
step 5: using a liner brush dipped in licorice, outlien along the cuticle connecting the licorice and blanc.
step 6: with licorice, draw a line down the center of the nail.
step 7: top with a coat of essie gel•setter™.
---
shop this post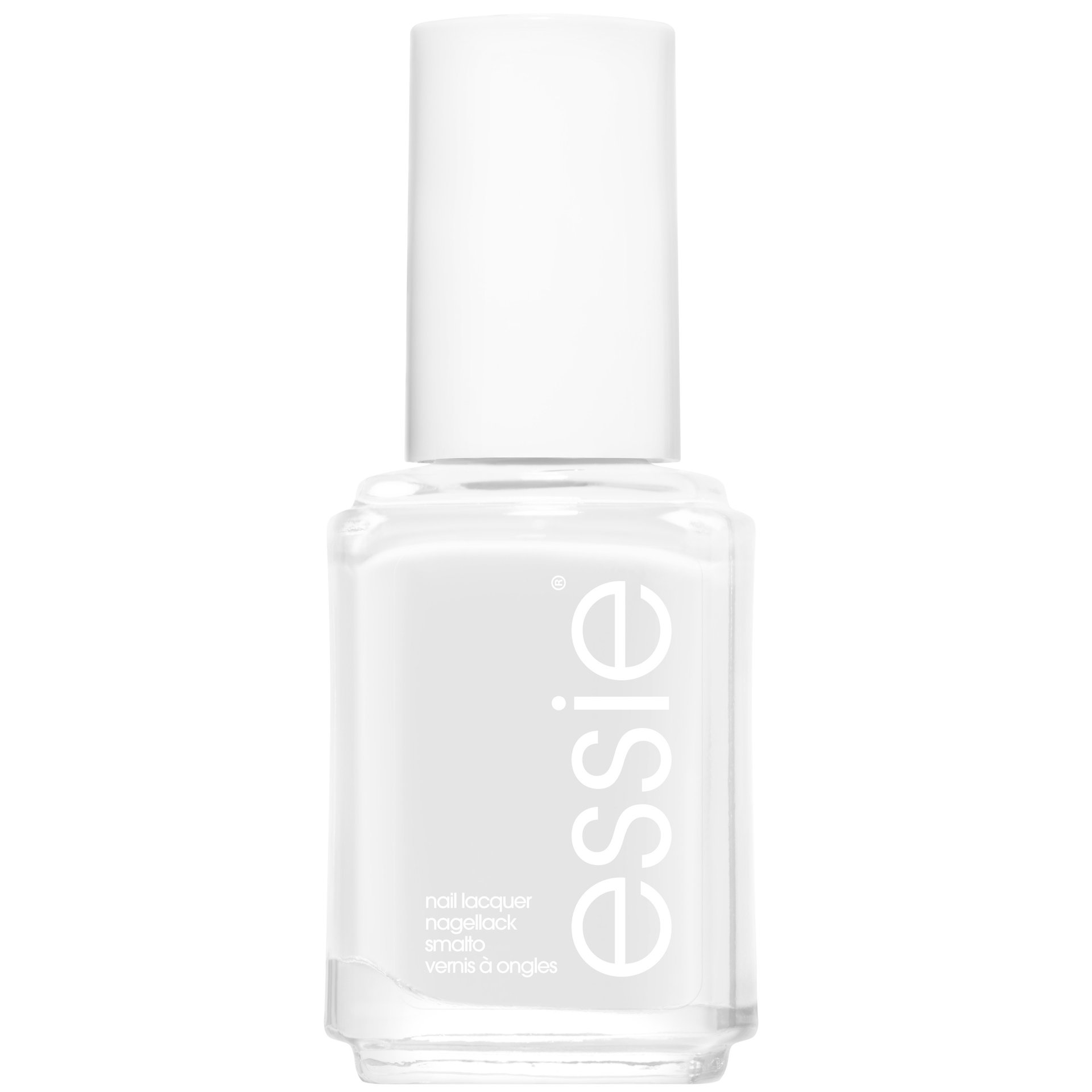 enamel
blanc - milky white nail polish
<p>brush on the perfect french manicure tip with ease. full coverage, pure snowy white lacquer creates an elegant, smooth line every time.</p><p><strong><span>essie enamel product benefits:</span></strong></p> <ul style="list-style-type: disc;"> <li><span>extensive colour palette with hundreds of shades&nbsp;</span></li> <li><span>high, glossy shine finish&nbsp;</span></li> <li><span>provides flawless coverage along with outstanding durability&nbsp;</span></li> <li><span>our exclusive easy glide brush for quick, even professional application on nails</span></li> </ul>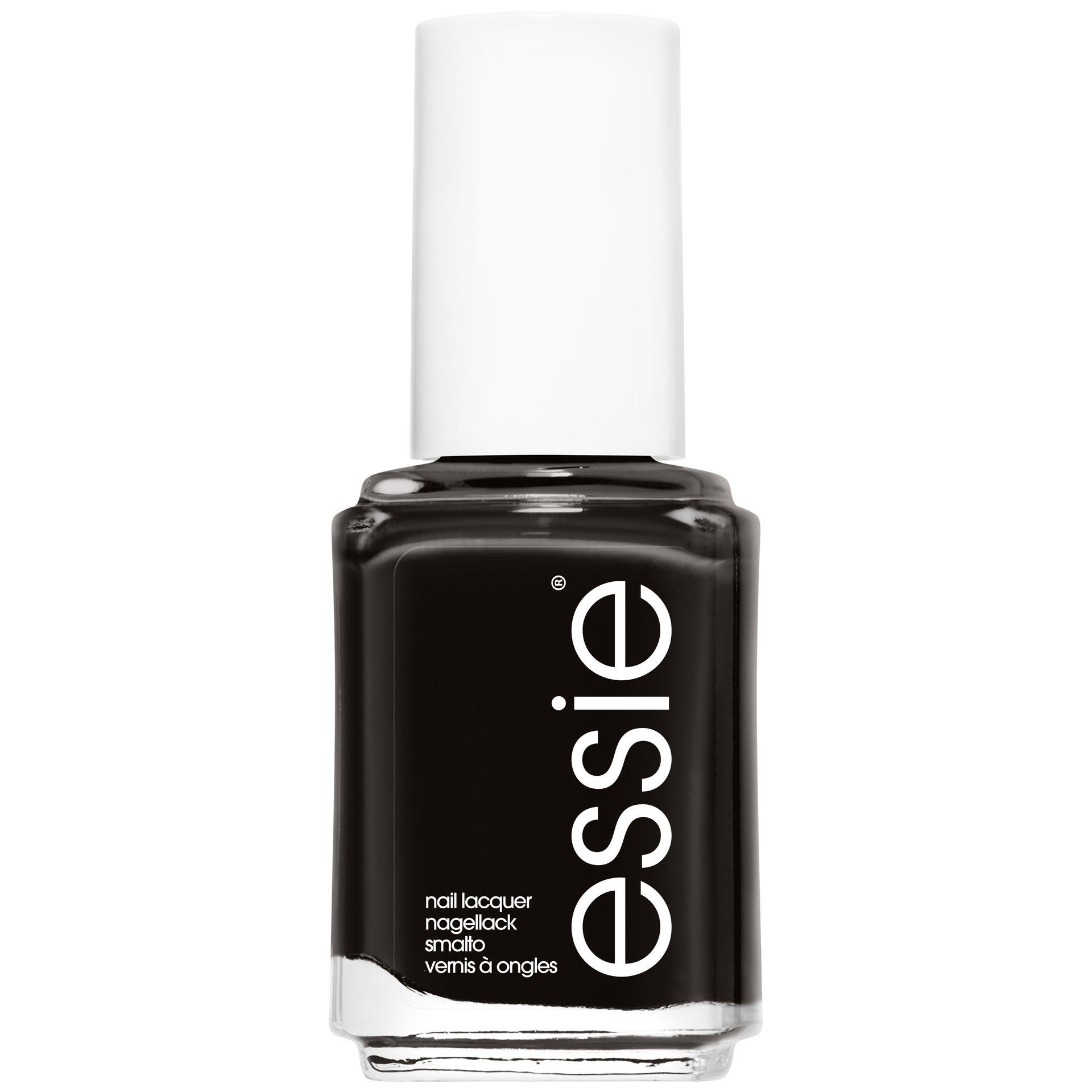 enamel
licorice
<p>effortlessly chic. essie's original beguiling jet black lacquer laces up a deep, dark and delicious look for a rockstar attitude with sophisticated style.</p><p><strong><span>essie enamel product benefits:</span></strong></p> <ul style="list-style-type: disc;"> <li><span>extensive colour palette with hundreds of shades&nbsp;</span></li> <li><span>high, glossy shine finish&nbsp;</span></li> <li><span>provides flawless coverage along with outstanding durability&nbsp;</span></li> <li><span>our exclusive easy glide brush for quick, even professional application on nails</span></li> </ul>
---