go to content
sign out
nail art
get inked nail art
embrace your creativity and sponge on this inky blue ombre nail art design.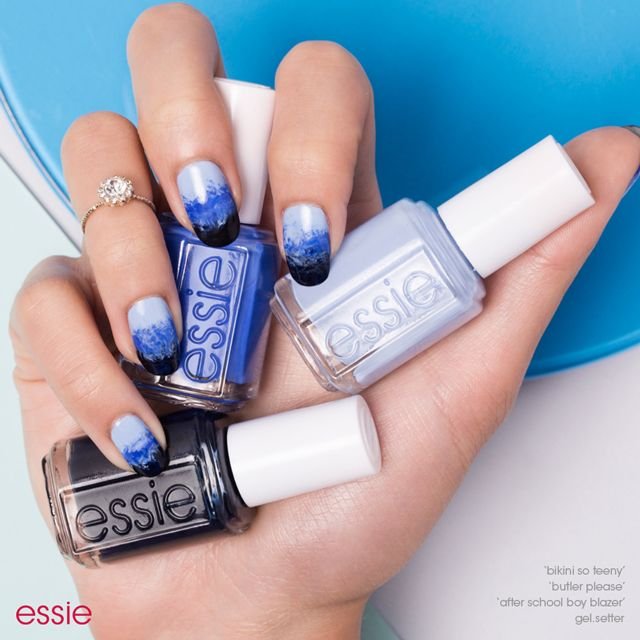 step 1: hydrate with apricot cuticle oil.
step 2: clean then prep nails with your favorite essie base coat.
step 3: apply 1 coat of bikini so teeny. allow to dry.
step 4: working one nail at a time, apply another coat of bikini so teeny over entire nail. immediately follow with a horizontal stripe of butler please across the center of the nail and a horizontal stripe of after school boy blazer across the tip.
step 5: while colours are still wet, use the corner of a makeup sponge in an alternating tapping motion to blend the colours. allow to dry.
step 6: top with a coat of essie gel•setter.
---
shop this post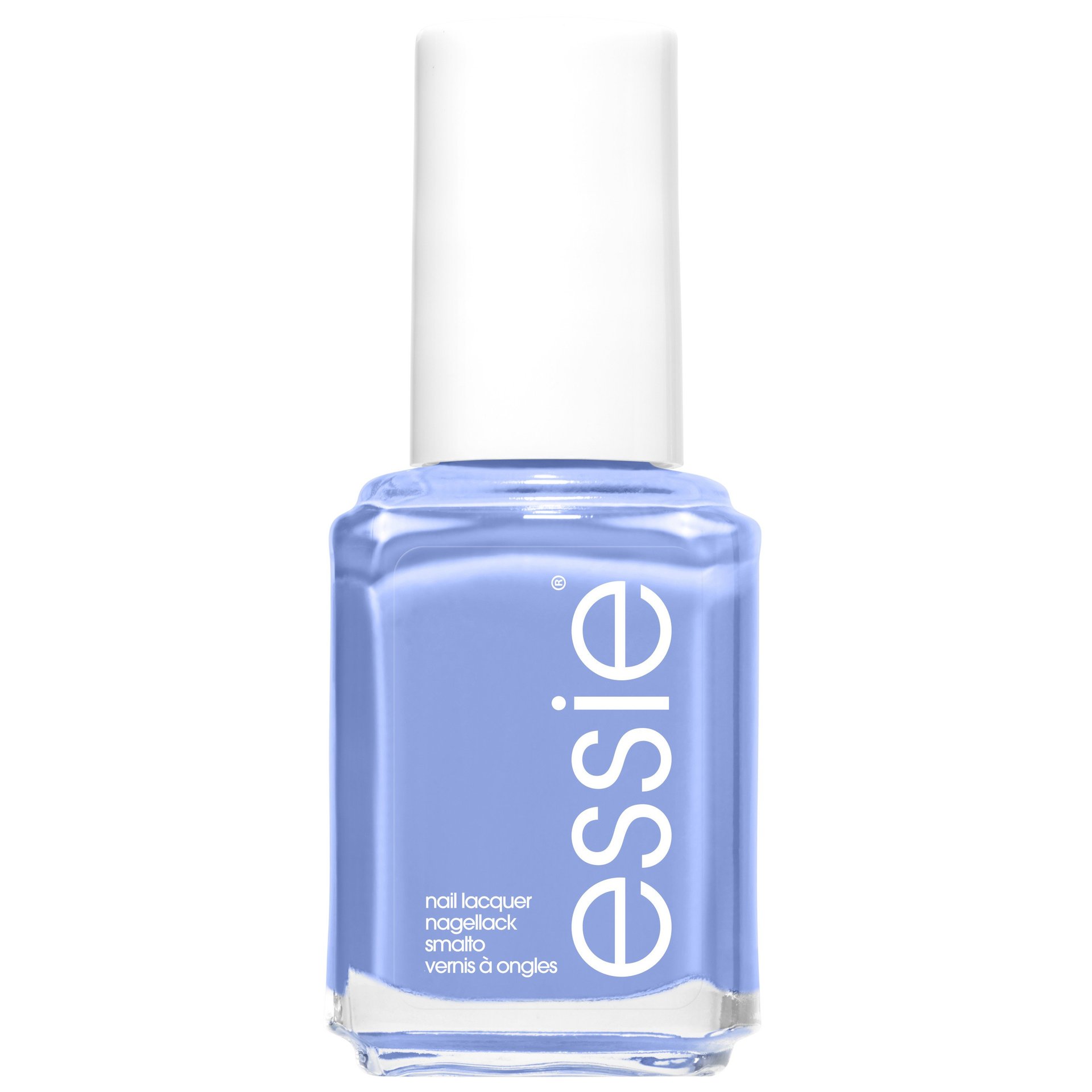 enamel
bikini so teeny
<p>daring meets darling in pretty yet provocative cornflower blue. this sparkling nail polish bares it all with a wink and a smile and no strings attached.</p><p><strong><span>essie enamel product benefits:</span></strong></p> <ul style="list-style-type: disc;"> <li><span>extensive colour palette with hundreds of shades&nbsp;</span></li> <li><span>high, glossy shine finish&nbsp;</span></li> <li><span>provides flawless coverage along with outstanding durability&nbsp;</span></li> <li><span>our exclusive easy glide brush for quick, even professional application on nails</span></li> </ul>
---